Drive-In Movies Near Boston
Summer Outdoor Movie Options during COVID-19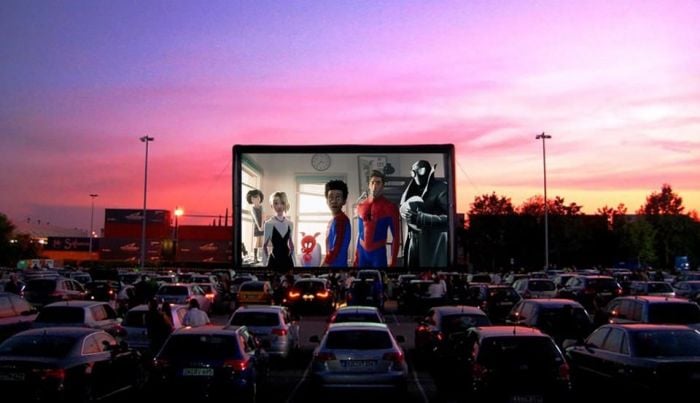 Summer is usually a time to enjoy outdoor movies under the stars. Since the COVID-19 pandemic - the drive-in movie theater has re-emerged as a fun family activity in lots of places in and around Boston
It's great to see that a growing list of Drive-in locations are starting to pop up again. Here's a short, but growing list of Drive-in theatre locations in New England for Summer 2022:


New England Drive-In Movie Locations
MASSACHUSETTS DRIVE-INS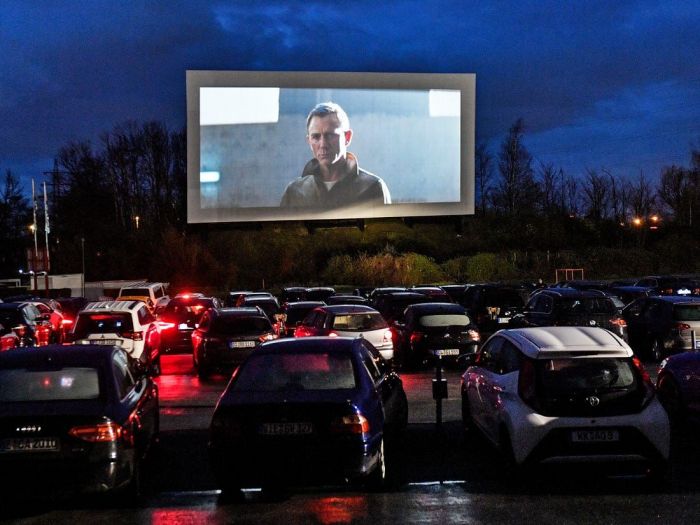 CONNECTICUT DRIVE-INS
MAINE DRIVE-INS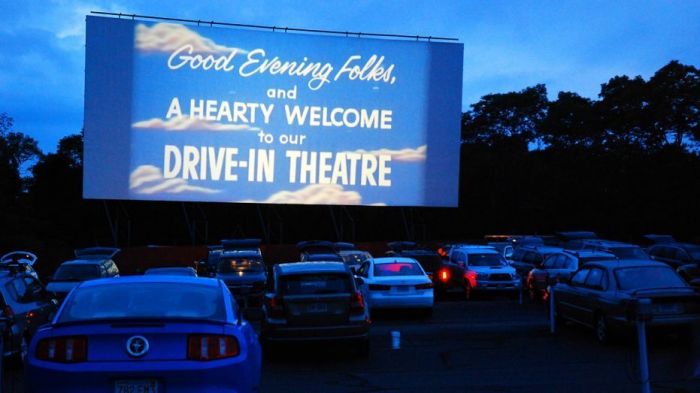 NEW HAMPSHIRE DRIVE-INS
RHODE ISLAND DRIVE-INS
VERMONT DRIVE-INS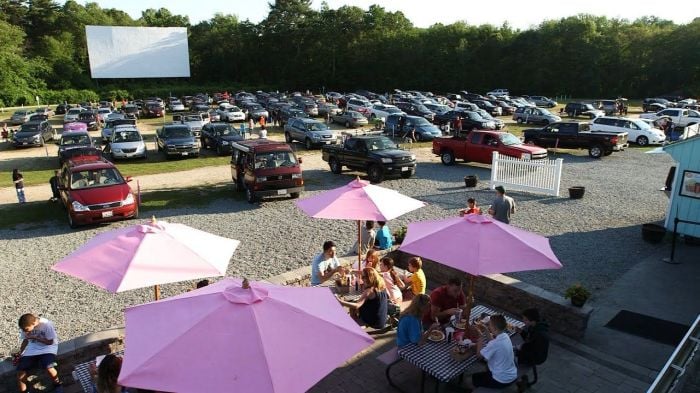 Wellfleet Drive-In Movie Theatre
The Wellfleet Drive-in is a Cape Cod's family outing that is sure to please. There is also a fun playground and snack bar. Box office opens at 6:45 pm; shows start as soon as it's dark enough (approximately 8:00pm, with the second show following at around 10:00pm). Advanced tickets are available online, and you can also purchase them onsite.
The Wellfleet Dairy Bar is also onsite and features lots of Ice Cream – soft serve and hard packed ice cream. You can also get shakes, Razzles (ice cream mixed with your choice of candies or other mix-ins) Sundaes made your way! The outdoor patio overlooks our retro 18-hole Mini-Golf course.
Mendon Twin Drive-In Theatre
The Mendon Twin Drive-in first opened in June 1954. Now with two screens and capacity for 800 cars, it shows 4 movies a night – a children's movie, followed by a more grown-up flick on each screen. Open 7 days a week, tickets are $25 per carload.

A snack bar sells hamburgers, hot dogs, French fries, etc. Sound is transmitted over your AM/FM radio. If you have a hatchback, back the car in and the kids can watch lying down in the trunk.


Leicester Triple Drive-In Theatre
Come out to the Leicester Triple Drive-in and enjoy one of the best pastimes of summer! Tucked away in lush wooded surroundings under a full blanket of stars, (and thanks to no light pollution), you're sure to have a memorable time! We look forward to seeing you this weekend!!
Tickets can be purchased online until 3:00pm on the day of the show. After that, if it's not sold out you can purchase them (cash only) at the box office.
West Springfield Drive-in (Big E Fairgrounds)
On the grounds of the Big E, the West Springfield Drive-In will feature two 45' by 60' screens and be able to accommodate 300 cars each, in a safe and socially distant family experience.
The drive-in, to be located in the Gate 9 parking area, is authorized to show new release content, once available, as well as special livestream concerts and other events.
UNCONFIRMED VENUES FOR 2021


Boston Drive-In Movie Series for July
Grab your popcorn, favorite candy and get ready for the City of Boston's July Drive-in Movie Series. This series is free, family-friendly, and open to residents of Boston. All event attendees must pre-register cars in advance. Registration is required for each car. Check out some of the 2020 series highlights in their blog post: bit.ly/2CtOtGE.
Fresh Air Flicks - Drive-in Movies at Holmes Field, Plymouth
Fresh Air Flicks is a new Friday-night drive-in offering family-friendly starting on July 17 at Holmes Field, in Plymouth. Brought to you by Trustees of Reservations, the drive-in will offer a safe way for you and your family to enjoy movie night under the stars. Reserved tickets are $30 per car (non-member) and $25 per car for Trustees members.
Summer Drive-In Movies at Suffolk Downs
Summer Screen at Suffolk Downs is an exciting, social-distancing activity taking over Boston this summer. This pop-up drive-in movie series will take place Thursday nights, July 16-September 10, bringing back the iconic history of the site. Advanced tickets can be purchased online.
Newton Community Pride's Drive-In Movie Events
Newton Community Pride's Drive-In Movie Event! Watch family-friendly movies on a 40ft screen from the comfort and safety of your car this summer. Location is the former Marshalls Lot on Needham Street in Newton. Tickets are free, but must be reserved in advance.

Yarmouth Drive-In at Barnstable County Fairgrounds
Enjoy the Yarmouth drive-in movie at the Barnstable County Fairgrounds this summer. The gates to the fairgrounds will open at 6 p.m., and at 6:30 a local performer — a comedian or a band — will perform while people are getting concessions and getting comfortable for the movie. Tickets are sold in advance by the carload, starting at a base price of $30 which includes up to 4 patrons in the car. (*Max 4 people per car).
In addition, during the month of October, the Medfield State Hospital grounds in partnership with the Coolidge Corner Theatre present Drive-in Movie Nights of Terror double features that are sure to make you jump with seasonal fun.
More Ideas for Summer Fun!
Find Fun Things to Do on our events calendar as Summer Begins in Boston. From a myriad of Boston Beaches, Spray Parks & Pool, Waterparks and more, you'll find lots of ways to stay cool during a Boston Summer.
Enjoy your summer nights with these free evening concerts, and you can mix things up with our list of fun options for free summer movies in the Boston area as well.
Summer is also the season of Boston fireworks displays so be sure to check our handy guide to find a display by date or by town, near you.
In addition to summer concerts and movies, there are many other fun things to do for free in Boston - check out our handy guide to free family fun for more ideas.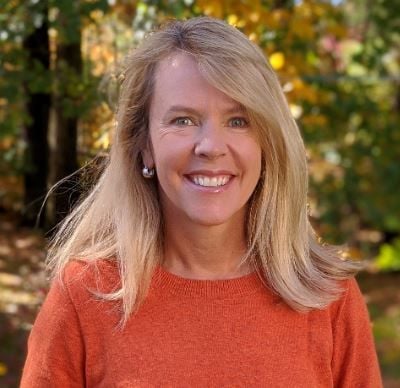 Stacey Sao has been the Managing Director of the family-friendly events and activities website, BostonCentral for over 20 years. She continues to enjoy discovering and exploring new places to visit in the Greater Boston area.