Tours you can take to see Boston
Recommended tours of Boston, by land, sea or on foot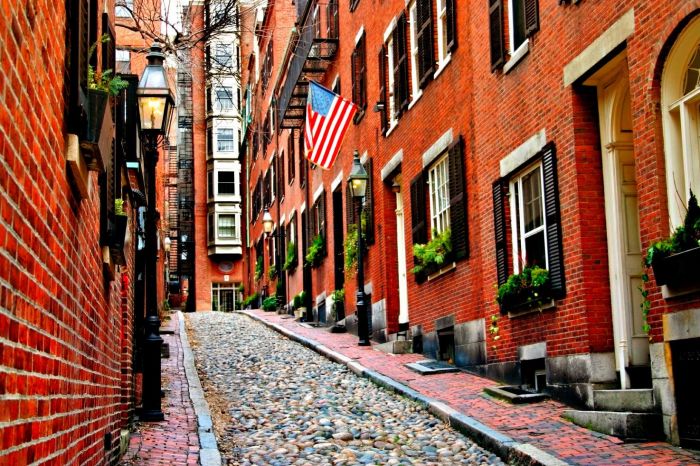 Boston is a very walkable city and you can find things to do in many areas. In fact, there are a number of unique and different ways to tour Boston, that include everything from plain old walking tours, 'hop-on/hop-off' Trolley tours, Boat tours, chauffeured Brewery tours, Stadium tours, Food tours, Segway Tours, and many more.
We've highlighted a few of our favorites, and what locals consider the Best Boston Tours for you here:
1. Boston Duck Tours
Boston Duck Boats are fun amphibious vehicles that provide truly one-of-a-kind summer tours of downtown Boston. The fun begins as soon as you board your 'DUCK', an authentic, renovated World War II amphibious landing vehicle.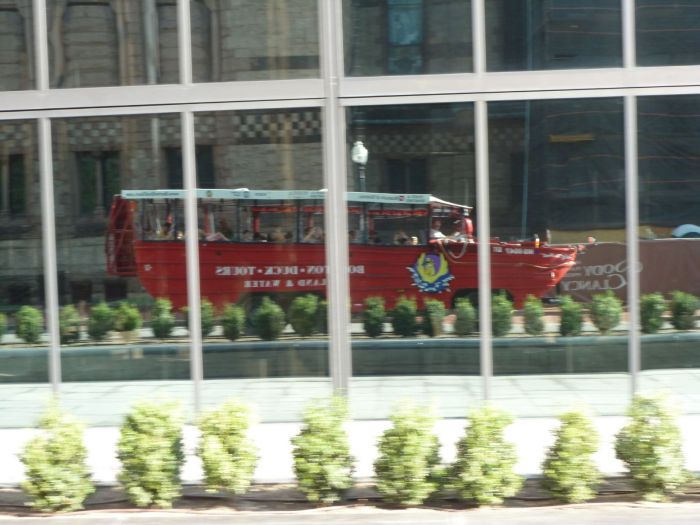 Your tour starts on land, but you'll splashdown into the Charles River for some scenic views by 'sea' as well.
As the city of Boston unfolds before your eyes, your ConDUCKtor will be giving you lots of little known facts and interesting insights about this unique and wonderful city.
2. Freedom Trail Tours
Walk into Boston history on the Freedom Trail! You can choose to follow this famous red-bricked trail through the city on your own, or, you can join a Colonial guide dressed in old fashioned garb as he or she takes you on a 90-minute walking tour of The Freedom Trail, from Boston Common to Faneuil Hall/Quincy Market.
There are 16 historical stops on the 2.5 mile trail and you can follow custom by starting at the Boston Common, or shake things up a bit, and begin at the Bunker Hill Monument. Either way, you'll get to see some pretty interesting venues, and if you play your cards right, you can include a quick ferry ride between Charlestown and Atlantic Wharf.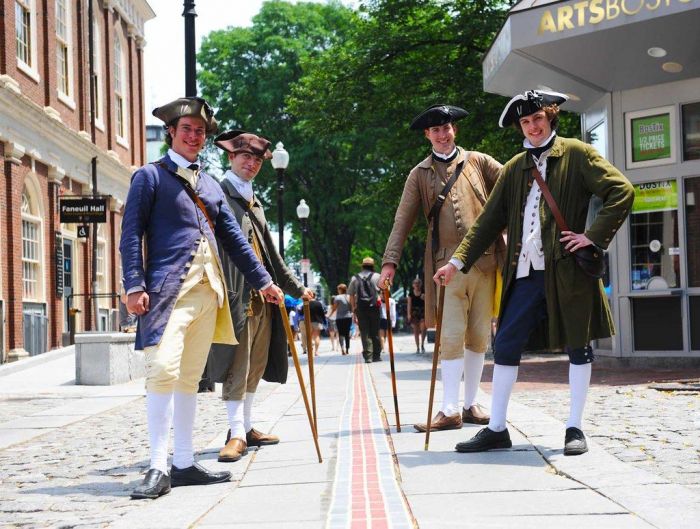 3. Boston Pizza Tours
This is a fun and unique Boston food (PIZZA!) tour with Colonial & Revolutionary history mixed in. Come hungry for Boston's tastiest tour! Boston Pizza & North End Tours are great for kids & adults of all ages and include three slices of pizza and a cannoli!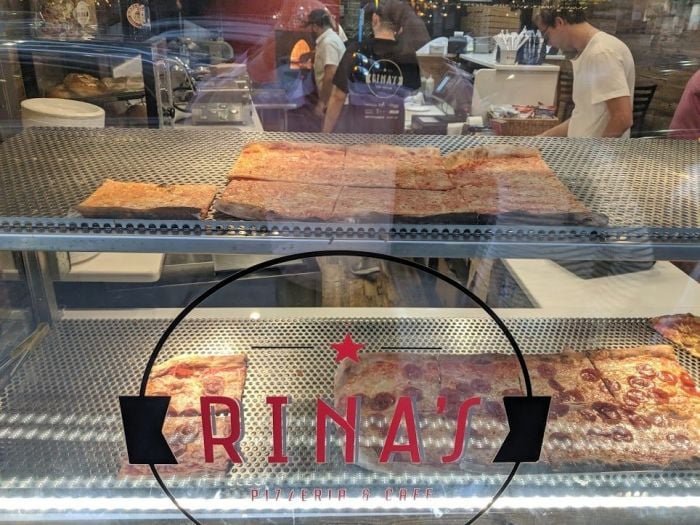 4. Boston PhotoWalks Tours
A visit to Boston can be turned into art through your photographs. Bring your camera and imagination, and embark on a fun photographic journey with PhotoWalks Boston! Even if you are not a photographer, learn how to capture Boston's natural beauty and charm in your pictures - the ultimate souvenir.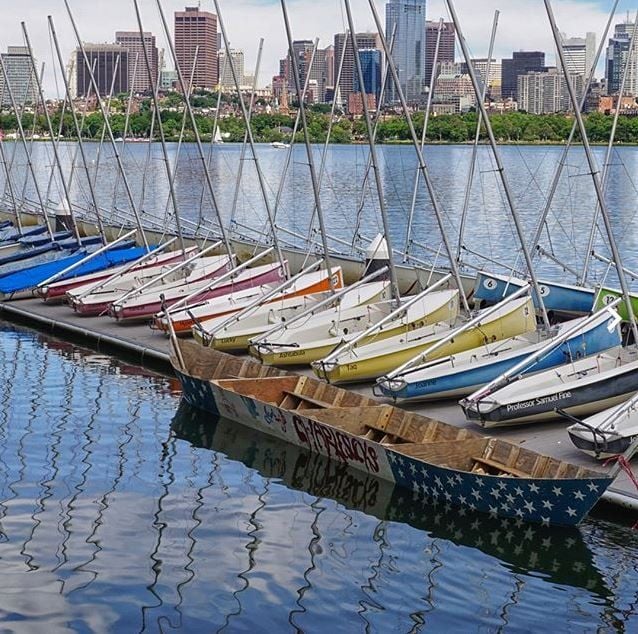 Photo Credit: Saba Alhadi
5. Boston Segway Tours
Discover the city like before on a Segway Tour! Ranked as the #1 tour in Boston on TripAdvisor, you can't go wrong! Known as "The best way to see the city! " Boston Segway Tours offers 1 hour tours and 2 hour tours, private events and more. They can accommodate any size group, so it's a really fun way to see the city together!

6. Walking Boston: Customized Private Walking Tours
Take an insider's walking tour of Boston with private tour guide and Boston Historian Ben Edwards. This tour is an experience your group or family will treasure for years.
If you are the type that craves insider secrets and advice from a Boston historian who can introduce you to the very best the city has to offer, and desire more than history and appreciate surprises along the way, a Walking Boston tour is the option for you.
As if Ben's legendary tours, and custom approach aren't enough to draw you in, he is also a direct descendant of Paul Revere. Talk about a Boston insider....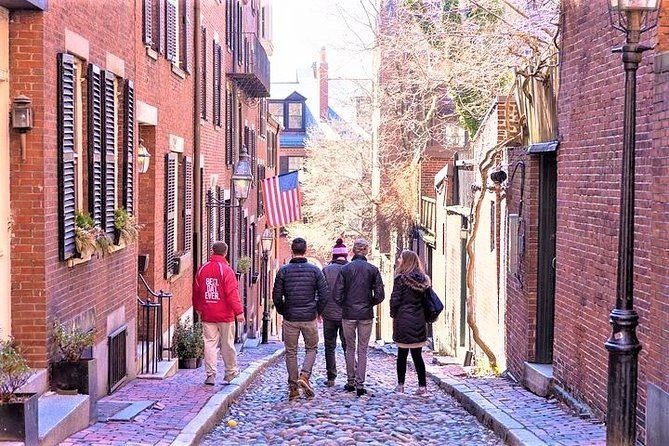 7. Boston Greenway Walking Tours
Explore The Greenway with weekly free walking tours of this contemporary public park in the heart of Boston. Tours are FREE and open to the public!
During our tours, you will learn about the Greenway Conservancy's Public Art Program, including seeing the current installations by Daniel Gordon and Andy Li and hearing about the motivations behind their work.
You will also find out a little more about our garden design and favorite plants, and dive into the exciting history of our urban oasis.
Tours start at the Chinatown Gate at Auntie Kay & Uncle Frank Chin Park on The Greenway, and last about an hour. You'll end up in the wharf district, about 1/2 way up the Greenway.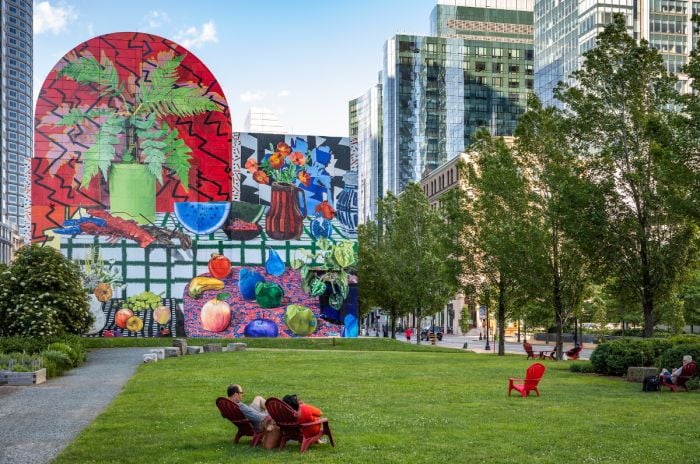 photo courtesy of The Greenway Conservancy

8. Boston Trolley Tours
These popular double decker trolleys have been a familiar sight around Boston for over 36 years. The ease of the hop-on, hop off, at 18 different locations makes seeing Boston an efficient process if you are looking to get as much out of your time here as you can.
Over the course of the tour, you'll have the opportunity to see & experience over 100 points of interest in a single day. The open air ride provides refreshing breezes and a fun time.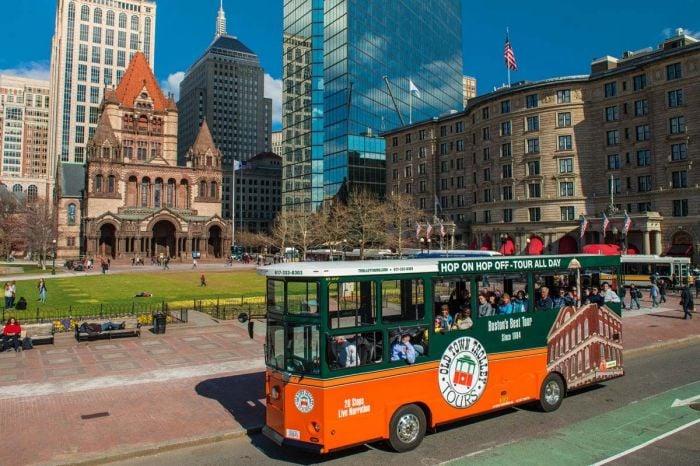 9. Ghosts and Gravestones Tours
Also operated by Old Town Trolley, this tour invites you to explore Boston's darker side aboard the city's only "frightseeing" ghost tour, Ghosts & Gravestones. You'll visit the streets where the Boston Strangler once prowled and hear local tales of murder and mayhem, ghosts and ghouls.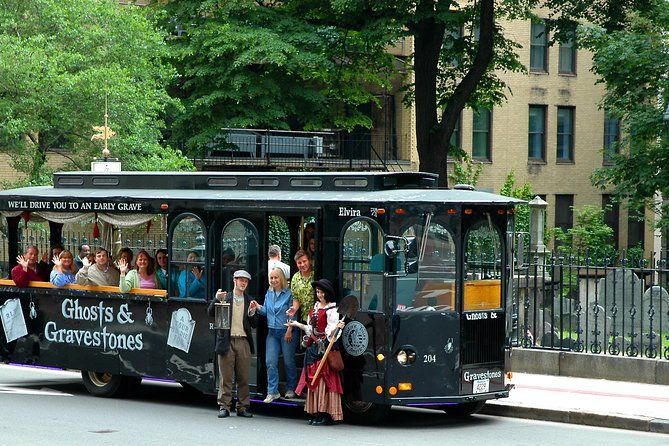 10. Fenway Park Tours
Tour the home of the Boston Red Sox! The tour of Fenway Park provides fans with a behind-the-scenes look at America's most beloved ballpark. (All areas are subject to availability). Tours of the oldest ballpark in Major League Baseball, include the press box and broadcast booths; the new Red Sox Hall of Fame Club presented by Volvo; the .406 Club; the Dugout Seats; and Pesky's Pole.
Best for ages 4 and up. Tours leave from the Souvenir Store across Jersey (Yawkey) Way hourly seven days a week.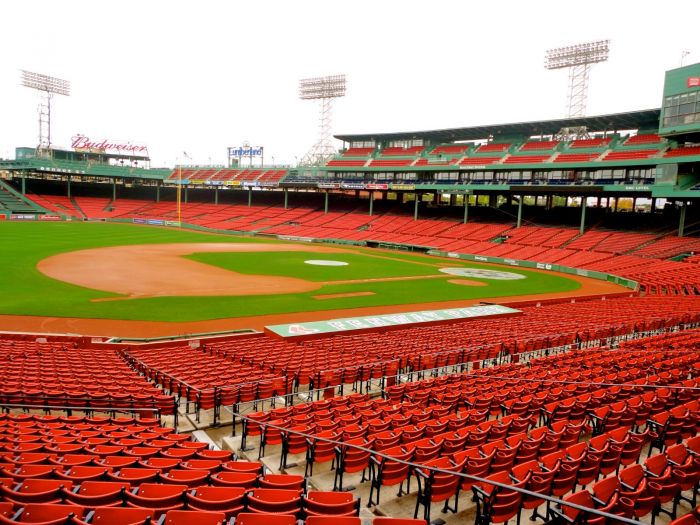 11. Boston Brewery Tours
For the 21+ set, a brewery tour can be a great outing. Witness how each brew is created and taste some of the best beers around. Boston brewery tours feature over 17 local brewery tours including Samual Adams, Downeast Cider and Trillium Brewing, Aeronaut, and Harpoon to name just a few. There are 3 public tour options as well as some private tour options. Tours require 4 participants to run and last between 3.5 - 5 hours dependong on which one you choose.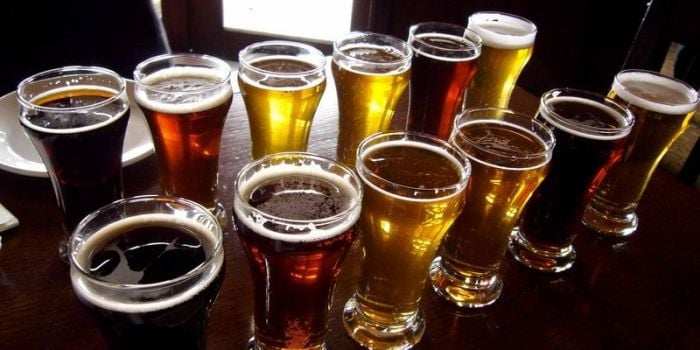 The Original Brew Tour (5 hours) offers guests the ultimate all-inclusive Boston craft beer experience! Explore historic Boston breweries while also discovering the wonders of the new, most innovative craft breweries to join the Boston beer scene. Revel in beer knowledge, great food, comfortable transportation, and lots of delicious beer!


12. Boston Harbor Cruise Tours
From whale watching cruises, harbor sightseeing tours, and fast ferries to functions, private charters, and entertainment, you'll find it all aboard Boston Harbor Cruises. Tours can range from a short ferry ride across the harbor to Charlestown; a 35 minute ferry to Spectacle Island, an hour ride out to George's Island, or a 3 hour whale watch tour.
Additionally, you can check out the Lighthouse Cruises, or take a high-speed catamaran to P-town on Cape Cod, or to Block Island, R.I.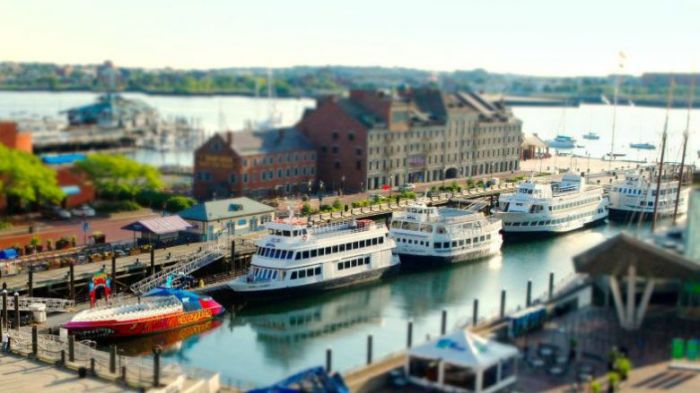 13. Boston Public Market Tours
An indoor, year round marketplace where residents and visitors can find fresh, seasonal food from 40 New England farmers, fishers, and food entrepreneurs.
Dine-in or shop for produce, meat and poultry, eggs, dairy, fish, bread and baked goods, beverages, and specialty and prepared foods. Visit Boston Public Market for kids activities, cooking demos, classes, events, and fresh food all year long.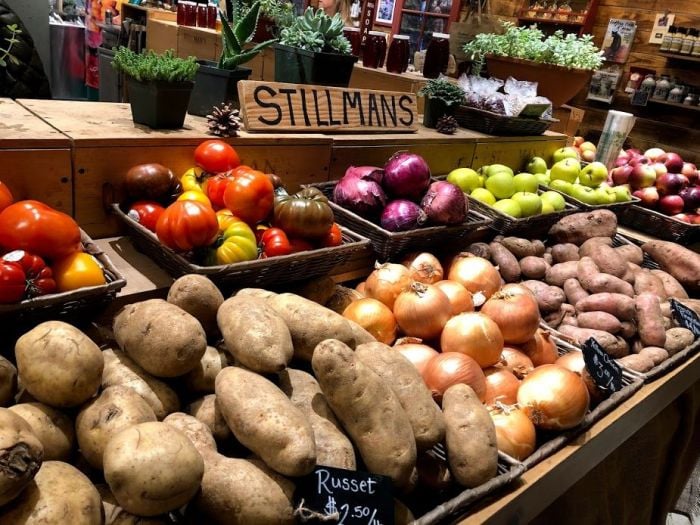 Take a free, one hour, guided tour of the Boston Public Market to learn about our unique story, explore the space, and meet the makers who grow, catch, brew, raise, cultivate, bake, ferment, cook, and harvest their food. (Be sure to check out Boston Haymarket, Boston's long standing open-air market right outside, on the weekends!)
Tours are typically offered Tuesday and Friday mornings at 10am and 11am. Tours can accommodate 20 people maximum. Larger groups will be considered on a case-by-case basis and should contact us in advance for scheduling.
Please email [email protected] to confirm availability.


12. Boch Center Tours
Visit the historic Boch Center Wang Theatre and take a behind-the-scenes tour of one of Boston's most prominent landmarks and Performing Arts Centers. Available Daily from 10-5pm every hour on the hour.
Learn about the theatre's architectural highlights and unique history – from its hotel roots and glamorous days as a movie "cathedral", to today's role as an impressive venue for performances and events.
Stand on the stage graced by Ella Fitzgerald, Mikhail Baryshnikov, Queen, Elton John, Lady Gaga, Liza Minnelli and more! Located on Tremont Street in the heart of Boston's Theatre District, this is a theatre tour that you will not forget.
13. Boston Customs House Observation Deck
While not a 'tour' so to speak, the observation deck at the top of the Boston Customs House offers some spectacular views of Boston Harbor, The Greenway, Quincy Market, The North End and the Financial District.
The beautiful clocktower that is centrally located near Long Wharf and the Boston Harbor Walk offers reserved tours at 2pm each day. Definitely a highlight experience!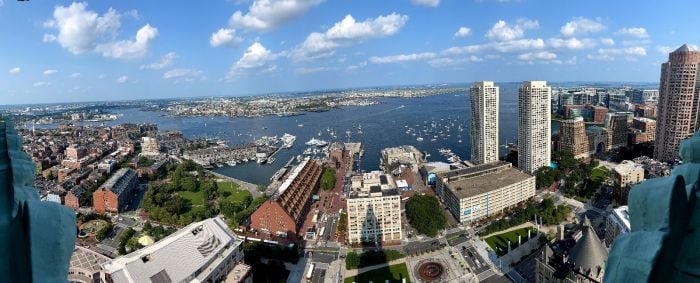 As we mentioned earlier, there are lots things to do and see in Boston - and you can tour the city in many unique ways. Try a new way the next time you visit and you will get an entirely new perspective on the city.
More Ideas for Family Fun!
Find Fun Things to Do on our events calendar all year round. And on the occasion of a rainy day in Boston - here are some ideas for indoor things to do until the sun returns.
Our specialty is helping people find fun things to do in Boston with kids - so we've got all sorts of resources on hand to help you do just that.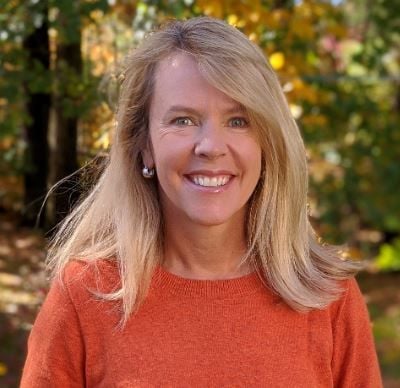 ~~~
Stacey Sao has been the Managing Director of the family-friendly events and activities website, BostonCentral for almost 20 years. She continues to enjoy discovering and exploring new places to visit in the Greater Boston area.