Storyland NH: A fun weekend trip for families with preschoolers
Tips for Visiting Storyland, NH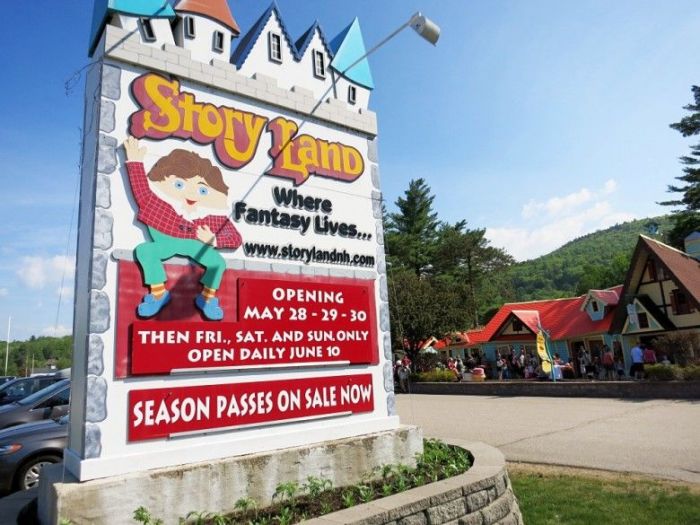 photo credit: BostonCentral
Story Land is an amusement park located in Glen, NH. It's a magical place where favorite fairy tales come to life, making it an excellent destination for families with young children. The park's rides and attractions are geared for children aged 2-12.
Here's an easy itinerary for those at least 3 hours from Story Land: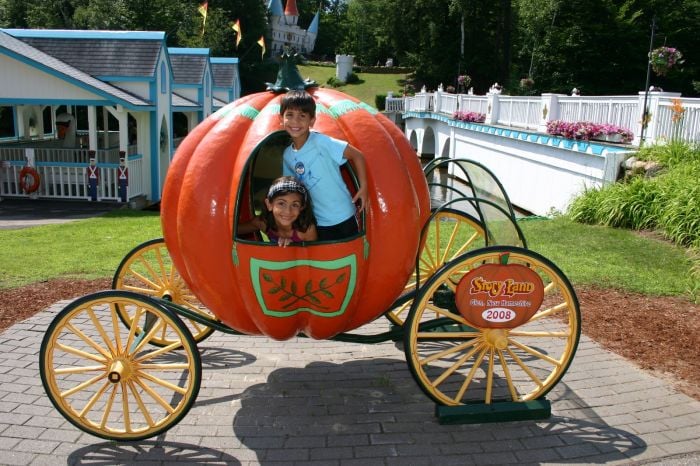 photo credit: BostonCentral
Purchase a Breath NH Fun Pass before you go! With the Fun Pass you get a coupon for one admission free with purchase of one admission. With one trip to Story Land, the Fun Pass pretty much pays for itself!
Arrive on Friday afternoon at around 2pm or 3pm (2pm in early summer during customer appreciation days) so you can go in to Story Land right when you arrive and get a free return pass for the next day (OR any day that calendar year).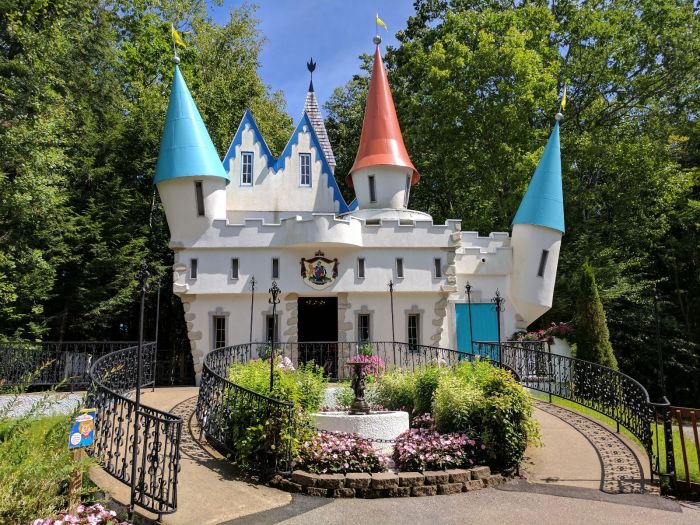 photo credit: Yankee Magazine
Use this time to explore the park: Storyland has numerous attractions, rides, and shows. Start by taking a leisurely walk through the park to get a feel for the layout and to identify which areas are most suitable for your children's age and interests.
Enjoy Story Land until 5pm or 6pm and hit some of the more popular rides like polar coaster, roar-a-saurus, bamboo shoots, etc - since the crowds thin out at about 2 or 3pm. [See BostonCentral's info on Story Land here for the scoop on the rides.]
Then go to the Red Fox for dinner. Great family-friendly restaurant 1 mile from Storyland with a kids' playroom and movie room too! Next - head over to your hotel and relax!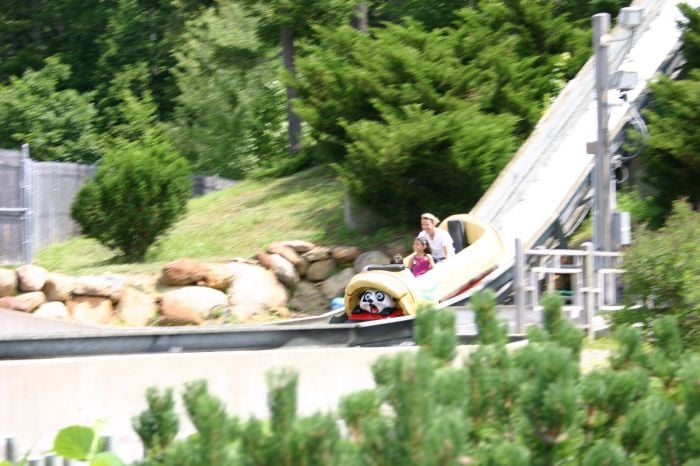 photo credit: BostonCentral
Saturday: go to the Glen Junction Restaurant for breakfast at 7am/7:30am - it starts getting busy at 8:00am. They also have takeout. Cute breakfast restaurant with trains running around the ceiling. Kids love it. Quick alternative: Dunkin Donuts across the street.
Arrive at Story Land at 9:00am and give them your free return tickets and drivers license. Go to the popular rides first and enjoy the day!
In addition to the rides, be sure to take time to enjoy the shows: Storyland has several shows throughout the day, including puppet shows, musical performances, and storytelling. Check the park map for the show schedule and make sure to attend at least one during your visit.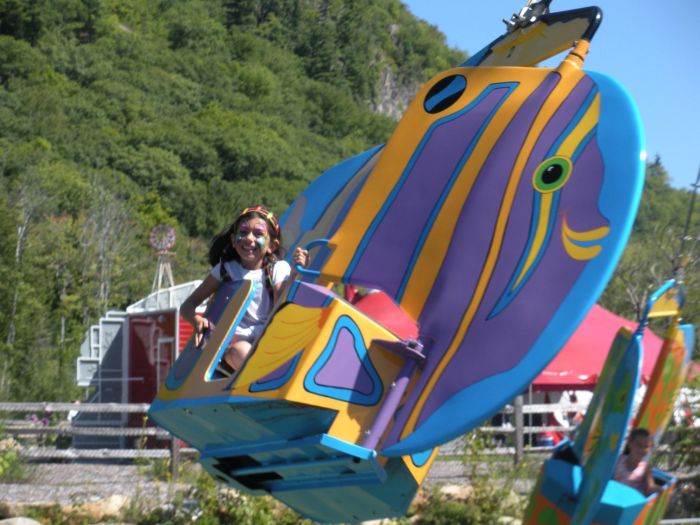 photo credit: BostonCentral
Plan a picnic lunch : Storyland has several picnic areas where you can enjoy lunch. Bring your own food and drinks or purchase them from the park's food vendors. There are a number of good options for food throughout the park.
Before you leave Story Land that night, call Kringle's Country Store to order take out pizza to take back to your hotel. 603-383-6669.
After dinner, go to Trail's End Ice Cream [Rte 302 in Bartlett]. They have great ice cream and a huge playground for the kids to run around on, and Adirondack chairs for the parents. They have indoor seating too, in case it is cold or rainy.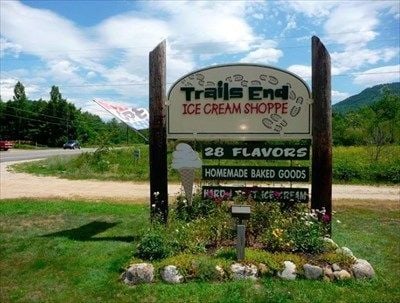 photo credit: BostonCentral
Stay over for at least one night (otherwise it's just a long ride home). Nordic Village Resort or the Villager Motel are solid choices since they both offer big rooms with 2 queen beds, air conditioning, plus an area with a sink, fridge and microwave.
Nordic Village Resort features lots of amenities like hiking trails, a fitness center, playground, game room, tennis, and swimming. There are actually 3 outdoor pools and hot tub areas, and one indoor pool and hot tub area.
The Villager Motel includes a clean heated pool, swing set, and two climbing structures - a train and a pirate ship. The outdoor area has lawn chairs and grassy areas to romp and play. Plenty to enjoy with very reasonable rates.
Other options are the two water park hotels near Story Land. Hampton Inn & Suites in North Conway is a good bet because it has an attached, indoor water park. [See our review of water park hotels near Story Land here.] Another great option is Kahuna Laguna, which is located within the Red Jacket Resort complex.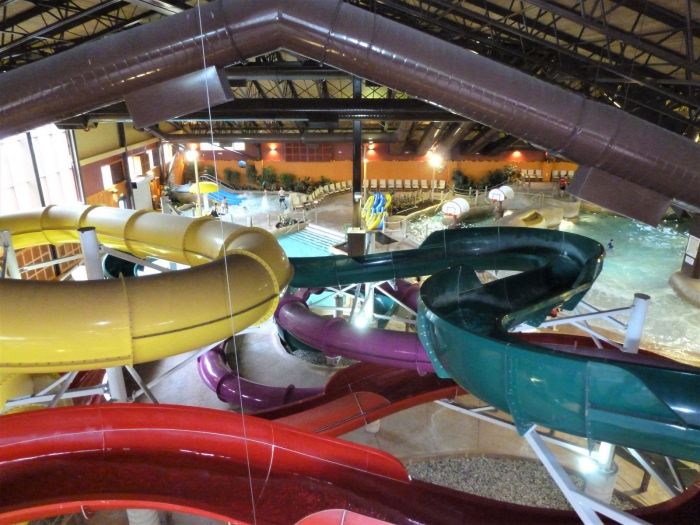 photo credit: BostonCentral
Friends of ours have stayed at Luxury Mountain Getaways and the Sky Valley Motel but neither had air conditioning and they immediately regretted it. It can still get hot and muggy in NH, so we highly recommend a place that has a/c for summer visits.
You can also search for a condo or house using AirBNB if you are looking for more space and a kitchen. We've had very good luck using this service.
Living Shores Aquarium
A world full of wonder awaits you just next door at Living Shores Aquarium! Meet our friendly Otters, pet Atlantic Stingrays, hang with Lorikeets & more at New Hampshire's first Aquarium. Located right next to Story Land, the Aquarium is the perfect way to round out your next trip to the White Mountains if you are looking to stay an extra day.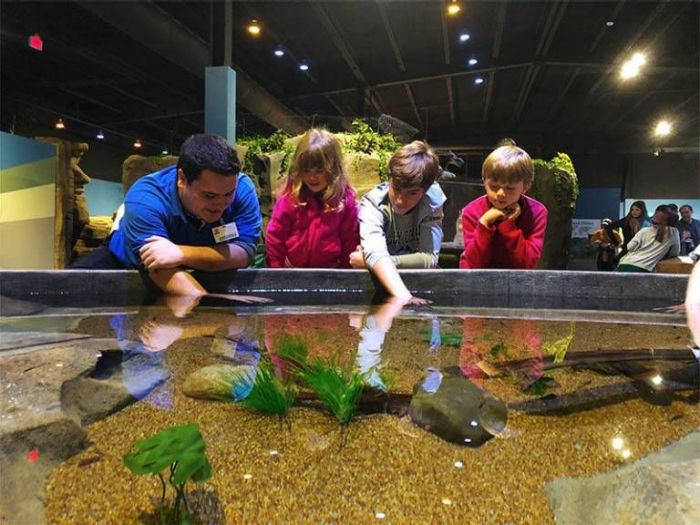 photo courtesy of Living Shores Aquarium
When to visit:
Storyland usually opens the last week of May. The best time to go is the second weekend they are open - as crowds are thin, and it is not hot yet. Be sure to check the website since they are open only on weekends at the beginning of the summer.
*Please Note: Memorial Day Weekend is typically one of the busiest weekends of the year with the potential for long ride and food lines depending on weather.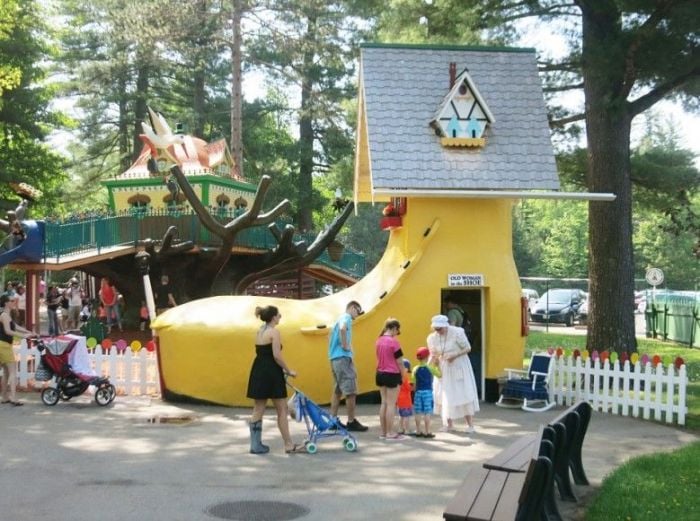 photo credit: Yankee Magazine
What if it rains:
Rain happens. Bring a set of raincoats, an umbrella, or in a pinch, they do sell ponchos for kids and adults. Most of the rides still keep going when it rains, so it is still pretty nice if it is not a total downpour. There are quite a few indoor shows and attractions (like the Loopy Lab) to visit when it rains.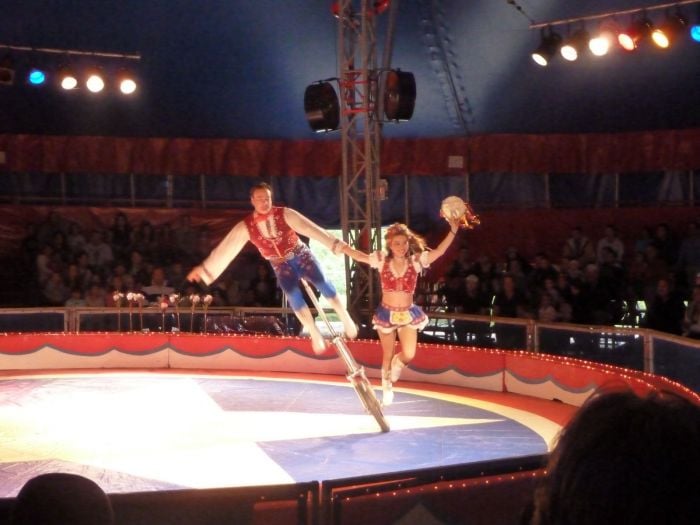 photo credit: BostonCentral
Shopping & Exploring:
If your kids like dress-up, you have to visit their Let's Pretend Imagination Shop. Princess supplies galore! You can find more information on two great Waterpark Hotels near Storyland in New Hampshire.
Most importantly, have fun! Enjoy the magic of Storyland with your young children. Take the time to create and capture some unforgettable family memories that you will cherish for years to come. We still look back fondly of our visits to Storyland with the kids.
Finally, here are some great ideas for easy daytrips from Boston with kids. Most are within about an hour or so (some a bit further, but totally doable).
You can find lots more things to do in Boston during any season in our handy guide to the city. Stay in-the-know about family-friendly events in Boston all year round by subscribing to our free weekly events newsletter!
~~
Stacey Sao has been the Managing Director of the family-friendly events and activities website, BostonCentral for over 20 years. She continues to enjoy discovering & exploring new places to visit in the Greater Boston area.