Patriots Day Boston Events & Activities
Things to See and Do on Patriot's Day in Boston, Concord & Lexington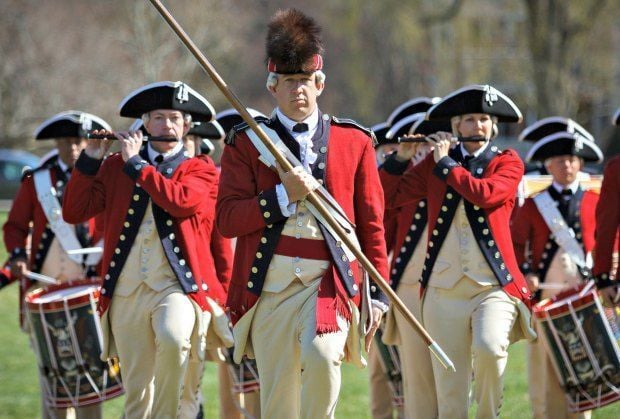 Patriots' Day commemorates the April anniversary of the very first Revolutionary War battles of Lexington and Concord. This Massachusetts state holiday is officially observed on the third Monday in April, (also known as Marathon Monday), and is celebrated with parades and ceremonies from Boston to Roxbury, and all along the Battle Road.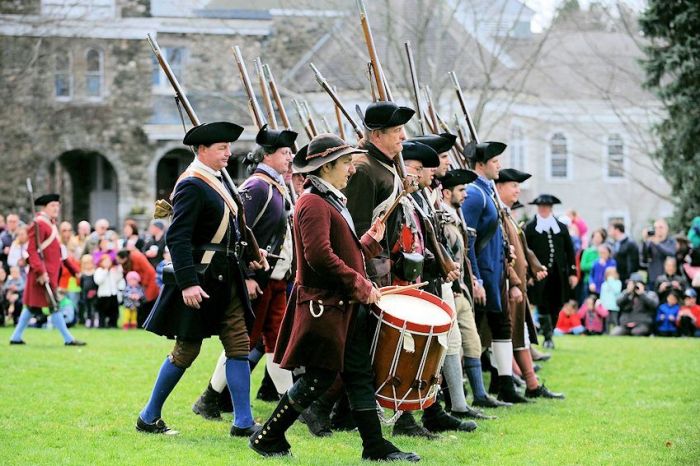 We've highlighted some of the key reenactments, parades, and special events leading up to Patriots' Day, as well as special events at local museums, historical venues and at Minute Man National Park. While most of the events listed are free, they are also quite popular, so plan to arrive early and do expect some crowds. After all, it's Patriot's Day!
Patriots Day Events
Acton Patriot's Day Celebration at Faulkner Homestead - Patriots' Day marks the first day of the Revolutionary War and the first bloodshed of the Civil War. At the Faulkner Homestead visitors can glimpse both eras. Step back into our local history and see women preparing meals to send to the Concord Fight in April 1775.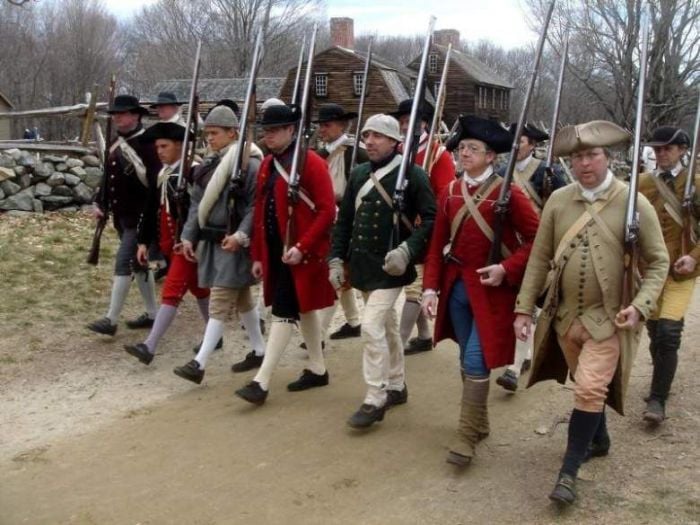 Boston Patriot's Day Parade & Flag Raising Ceremony - Traditionally a morning flag-raising ceremony in Government Center is followed by speeches and a Patriots Day Parade. The parade stops at the Granary Burying Ground for a short service and wreath laying at the grave of Robert Keayne and Paul Revere. At the end of the parade The Massachusetts Lancers stage the rides of Paul Revere and William Dawes.
Patriots Day Battle Reenactments
Patriot's Day Battle Reenactment at Lexington Green - The reenactment of the Battle of Lexington, performed by members of the Lexington Minute Men Company and His Majesty's Tenth Regiment of Foot, is staged annually at 5:45 A.M. on Monday morning.
This event evokes the revolutionary spirit that signaled the start of the American Revolution. Watch as history unfolds the story of our nation's fight for freedom in Lexington! Be part of the story through the reenactment of Paul Revere's ride, followed by day-long events.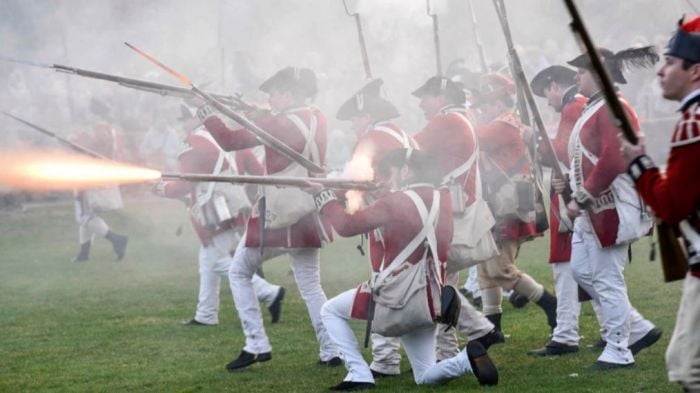 Beginning just before midnight Sunday night, the drama begins with the arrival of Paul Revere on horseback to warn Samuel Adams and John Hancock that the British Regulars have left Boston and are on their way towards Lexington and Concord.
Many events take place during the week leading up to Patriots Day. View the Lexington Patriot's Day Complete Battle Re-enactment Schedule here for more info.
Early Morning Battle Reenactment in Lexington
The highlight is the reenactment of the Battle of Lexington, performed by members of the Lexington Minute Men Company and His Majesty's Tenth Regiment of Foot. Staged annually at 5:45 A.M. every April on the third Monday of the month, the event on the Lexington Green evokes the revolutionary spirit that signaled the start of the American Revolution.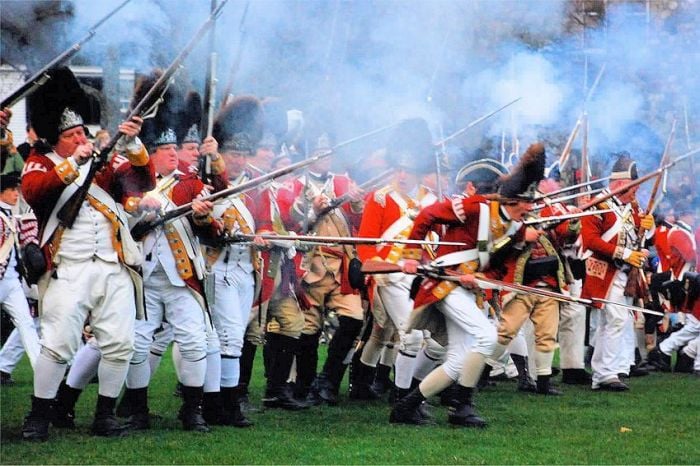 Patriots Day Parades
Concord Patriot's Day Parade - Listen to fife and drum corps from all over the nation as they march down Main Street. Following the parade discover more history by taking a tour of the Old Manse, or by visiting the Concord Museum. There is also a Patriot's Day parade in Lexington tat takes place on Massachusetts Avenue after the reenactment.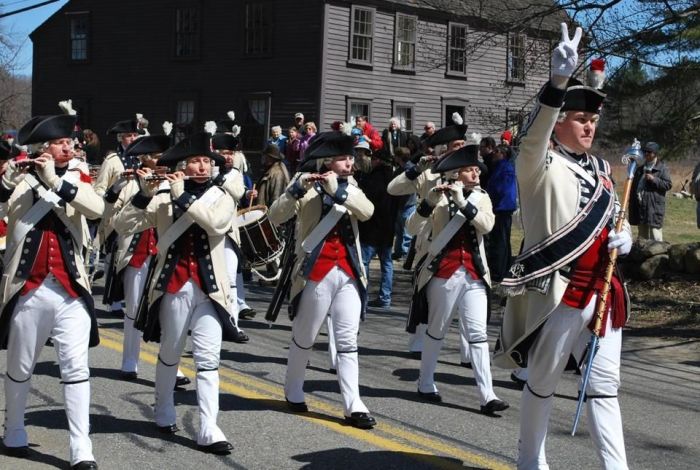 British reenactors will conduct a very moving 'Mourn Arms' ceremony in honor of the British dead, buried at North Bridge. Following this, they join the Acton Minutemen and other local companies for a special commemoration featuring musket salutes.
Concord Patriot's Day Battle Reenactments - Enjoy a week's worth of events and activities in honor of Patriot's Day along Battle Road and North Bridge. The Battle at North Bridge is a popular event to attend, followed by the Concord Patriot's Day Parade.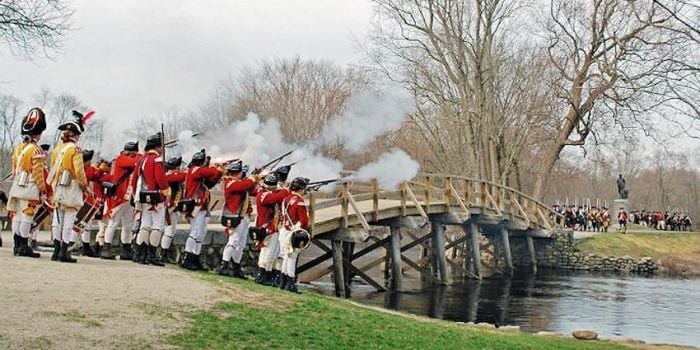 Old Manse Tours - Visit the Manse from 11:00am – 5:00pm. House Tours: Members: Free. Non-members: adult $8, senior/student $7, child $5.
The Concord Museum commemorates Patriots' Day with hourly demonstrations, live Minutemen reenactments, walking tours, colonial crafts, and gallery talks. Watch Captain Brown's Company on the Museum lawn doing musket demonstrations as they prepare for battle.
The Boston Marathon
The Boston Marathon is one of the city's biggest events of the year - featuring 25,000 elite runners from around the world competing in a route made difficult by rolling terrain and features such as 'Heartbreak Hill.' It has nothing to do with Patriot's Day, however it does occur on this day.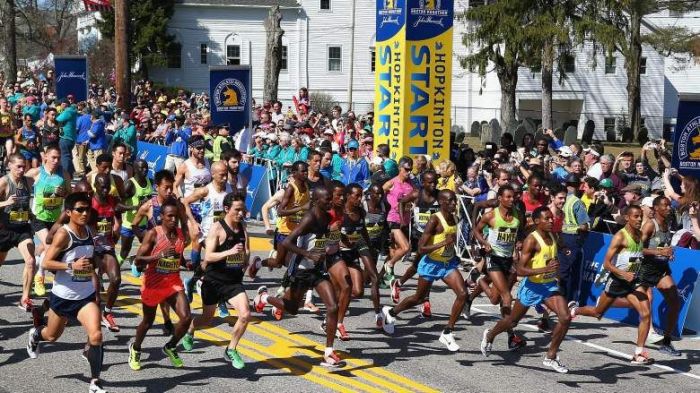 Boston Marathon Fan Fest
Fan Fest will feature experiences with official Boston Marathon sponsors, live music, returning champions, and a race weekend clinic. It's all happening at Hynes Convention Center & Copley Square Park just steps from the finish line.
Looking for more things to do in April near Boston? Check out our handy guide highlighting all sorts of family friendly event and activities in the Greater Boston area.
If it happens to be raining (it IS spring, after all), never fear! Our Boston rainy day guide is full of ideas for fun things to do on a rainy day.
Lastly - be sure to check out our guide to Things to do in Boston with kids! BostonCentral is a great resource for finding all sorts of Boston events. And if you enjoy saving money, our Free things to do in Boston guide is one you won't want to miss.
~~

Stacey Sao has been the Managing Director of the family-friendly events and activities website, BostonCentral for over 20 years. She continues to enjoy discovering and exploring new places to visit in the Greater Boston area.