Boston's Best Ice Cream
Favorite Boston Ice Cream Places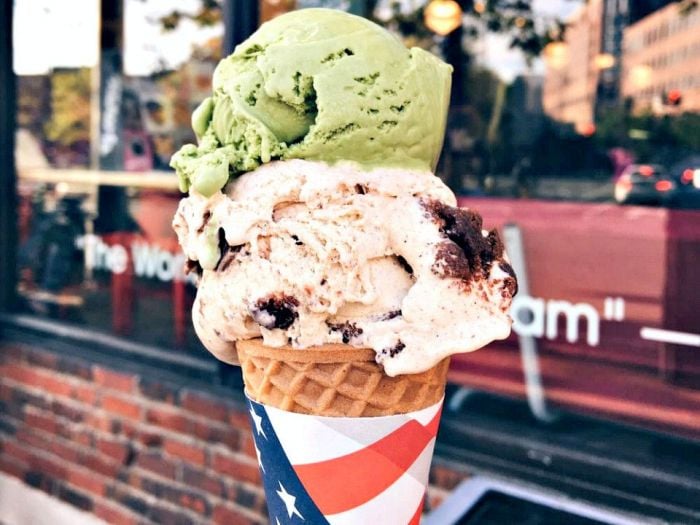 Ice cream is a universal smile maker - so it's great to know where to go in Boston to get a scoop of your favorite flavor! We've asked out readers to share what their favorite Boston ice cream place is and here's what we came up with - in alphabetical order, by Boston Metro and Suburban favorites.
Boston Ice Cream Favorites
Chill on Park - Dorchester
Enjoy your favorite flavor in a cone, with a topping, in a hot fudge sundae or banana split, or make it into an extra thick frappe or smoothie. View the menu!
A true neighborhood joint, Chill on Park works hard to source products as locally as possible. They carry Karma coffee, MEM tea, Haley House pastries, My Grandma's coffee cake, Coop's hot fudge, FoMu pints, and more.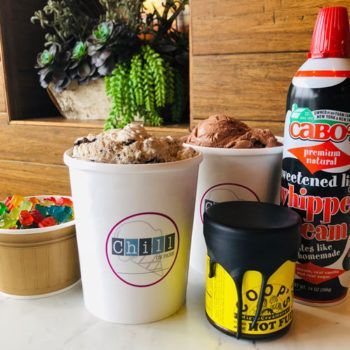 photo couretsy of Chill on Park


Christina's Ice Cream - Cambridge
Christina's Ice Cream of Inman Square is a classic dessert destination with several booths, a local art display, and an amazing variety of ice cream.
With well over 50 classic and inventive flavors, the shop continues to stay true to owner (and spice-lover) Raymond Ford's vision to craft "creative, bold and daring" ice cream.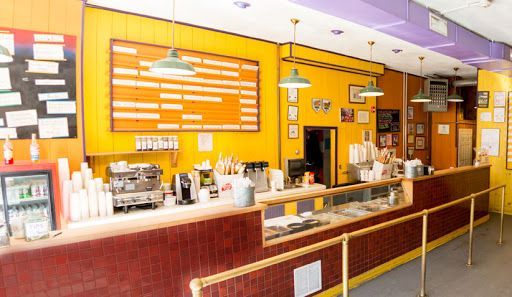 photo courtesy of Cristina's Ice Cream


Cookie Monstah Ice Cream Truck - Boston, Danvers
A Boston based food truck serving homemade cookies and ice cream sandwiches made with love and the best ingredients available. Fresh cookies are baked throughout the day for maximum goodness. The Cookie Monstah Ice Cream Truck is most often found on the Boston Common and Dewey Park on the Boston Greenway. You won't be disappointed!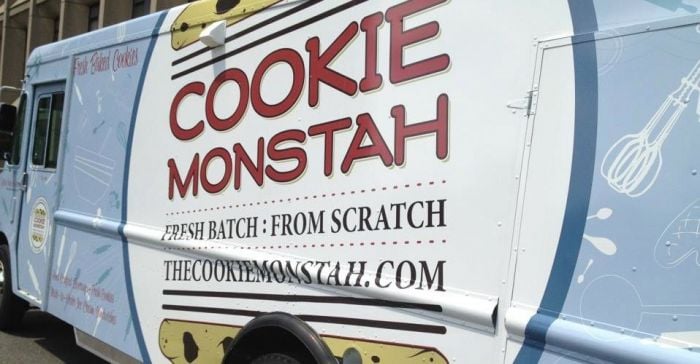 The Ice Creamsmith - Dorchester Lower Mills
This family run, made from scratch ice cream shop is located in the Dorchester, MA, and has been making ice cream in the Lower Mills neighborhood for over 40 years.
Delicious, ice cream is made on-site in small batches using whole ingredients, concentrated flavorings and time-tested recipes, right here at the The Ice Creamsmith.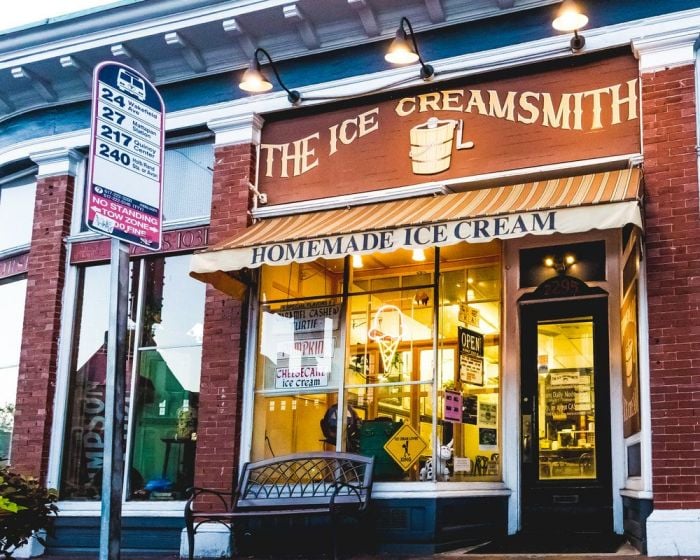 photo courtesy of The Ice Creamsmith


Emack & Bolio's - Multiple Locations
This Boston favorite serves up some terrific stuff, and might we add, they have the best tasting sprinkles around.
At Emack & Bolio's, you can choose from a variety of exotic & custom flavors, and soft serve, in a cup or in their giant waffle cones (dipped in chocolate and other goodies), which are desserts in and of themselves. This place is worth going out of your way for.




JP Licks - Multiple Locations
Since 1981, JP Licks had been making customers happy with homemade ice cream and non-fat frozen yogurt. The original, Jamaica Plain location (the 'Mother Ship') is where they make all of their ice cream. JP Licks is locally owned & operated.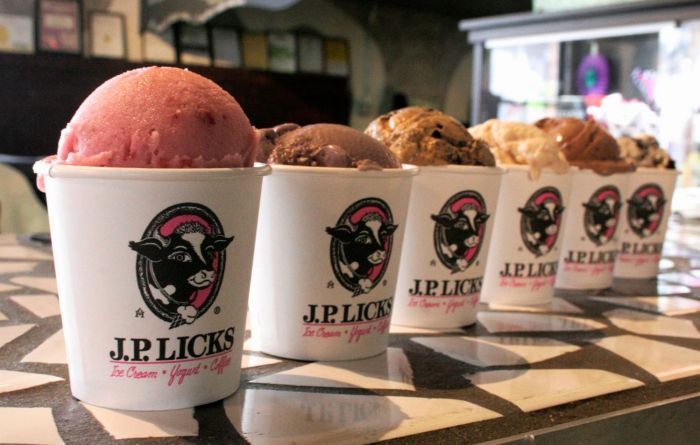 photo courtesy of JP Licks


Sugar Skulls Sweets and Frozen Drinks - Boston

Sugar Skulls, an exciting new sweets, frozen drinks and ice cream shop at High Street Place food hall. The new concept is from the talented team behind North East of the Border, the food hall's go-to spot for traditional Mexican tacos, burritos, frozen margaritas and more.
Sugar Skulls is a wildly fun ice cream shop serving delicious ice cream treats with a Mexican twist. Enjoy a unique menu of sweets including Ice Cream Tacos in a variety of flavors such as Banana Split, Cookies & Cream, and S'Mores; along with Churro Ice Cream Sandwiches and more.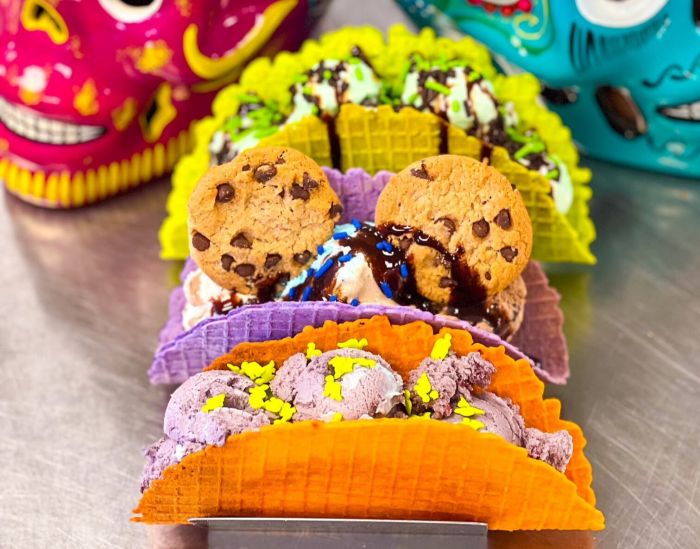 photo courtesy of High Street Place


Lizzy's Homemade Ice Cream - Cambridge, Waltham
Lizzy's Homemade Ice Cream has something for everyone! Over 50 flavors of frozen goodness including ice cream, lite ice cream, sherbet, sorbet, tofutti, frozen yogurt, dairy free, gluten free, no-sugar-added, homemade hot fudge, ice cream cakes , mud pies and more. Visit their many locations to try what they have to offer!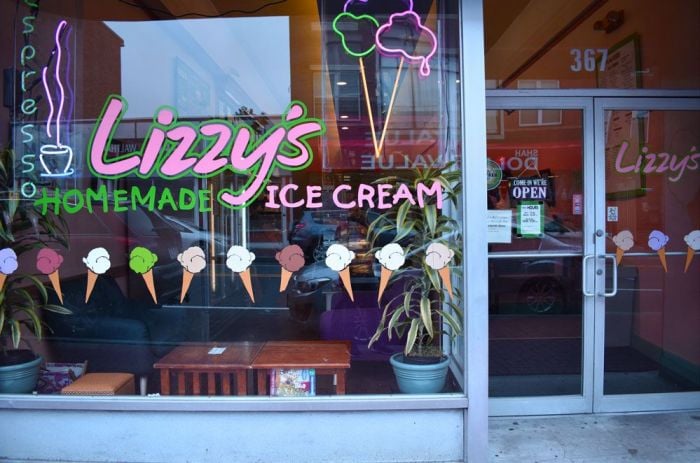 Ron's Gourmet Ice Cream & Bowling - Hyde Park & Dedham
Ron's Ice Cream has two locations, one in Hyde Park that includes a candlepin bowling alley, in addition to ice cream, and an ice cream only venue in Dedham.
Their homemade ice cream menu is delicious, and it'snow available for online ordering and prepaid, hands free pickup at the HydePark and Dedham locations. There is a fun option for a take home "make your own sundae kit" complete with 2 quarts of your choice of ice cream, 4 toppings and a can of whipped cream. Call Hyde Park (617-364-5274) to place order. (24 hours advance notice). You can either pick it up or ask about delivery options.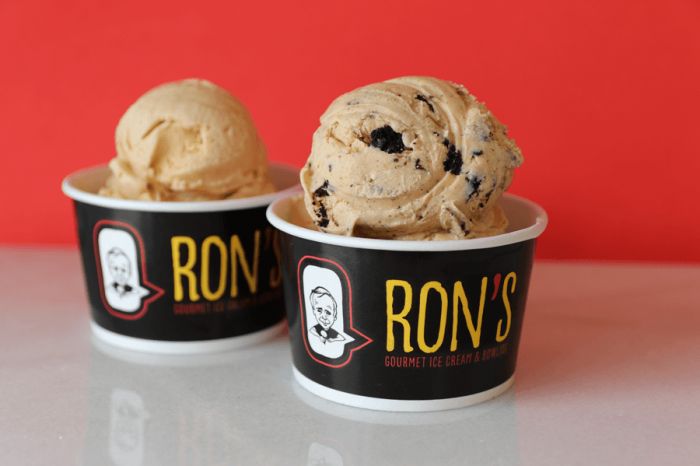 photo courtesy of Ron's Ice Cream
Ron's Ice Cream Sundae Special (2 Qts. Ice Cream, 4 toppings & whipped cream)


Taiyaki NYC - Boston
Taiyaki is a fish-shaped pastry that is often served at Japanese festivals and weddings representing good luck, prosperity and happiness.
Taiyaki NYC's Boston Seaport and Harvard Square locations uses this fish pastry concept as the basis for their unique cone - and as a result, has become one of the most 'instagrammed' (new verb?) ice cream cones in the world.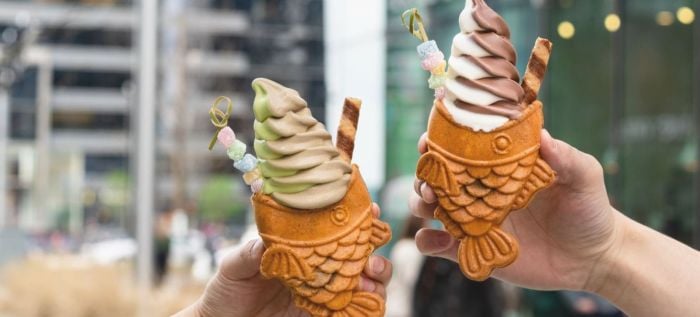 photo courtesy of Taiyaki NYC Boston
Toscanini's - Cambridge
This delightful, local ice cream parlor located in Cambridge, MA has delicious ice cream, and it's sold all over! Including: most Whole Foods in New England, Formaggio's in Cambridge and in the South End in Boston, Dave's Pasta in Davis Square, Somerville, Angel Foods in Provincetown and The Nut House, too! One thing is for sure, Toscanini's take their ice creams, coffees and teas very seriously.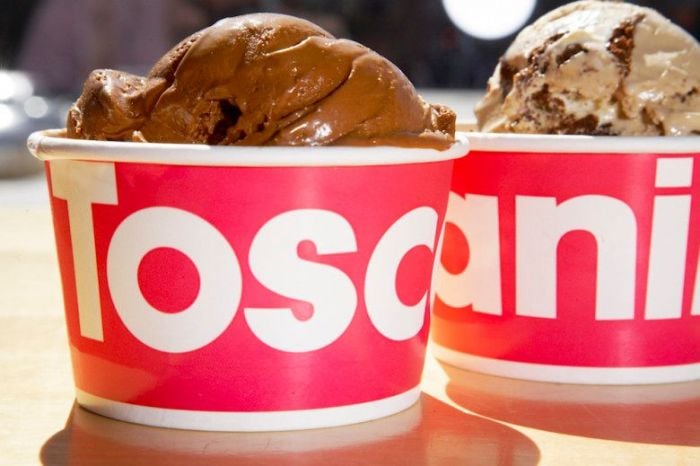 Honeycomb Creamery - Cambridge
Honeycomb Creamery ice cream is made completely from scratch, with locally sourced in-season ingredients! All milk and heavy cream comes from the beautiful and well-cared for Jersey cows at Mapleline Farm in Hadley, MA. No stabilizers, no growth hormones. What a concept!
There are only a handful of ice cream shops in the country that do this; and the flavors that they create are unique and delicious. Flavors are made in small batches. Come enjoy new flavor combinations and experience some freshly made, 'clean' ice cream.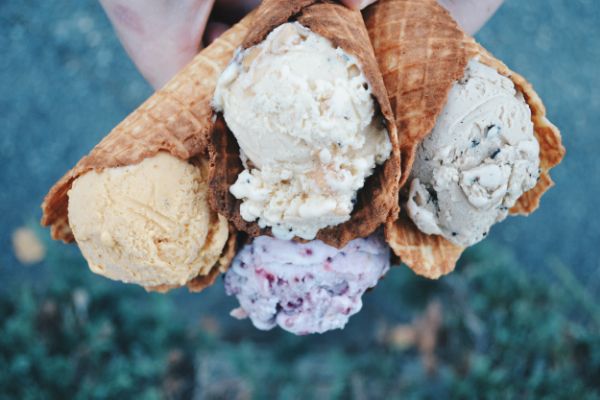 photo courtesy of Honeycomb Creamery
Molly Moos - South Boston
Enjoy 40+ Flavors of Soft Serve and Hard Ice Cream at Molly Moos in South Boston! Conveniently located on William Day Blvd at Carson Beach., brewed coffee and espresso beverages, breakfast and lunch sandwiches, burgers hot dogs and seafood are also available for takeout.
Boston Suburbs Ice Cream Favorites


Bedford Farms - Bedford, Concord
Bedford Farms Ice Cream has two stores that open year-round. They serve the best homemade style gourmet ice cream (in our opinion), frozen yogurt, frappes, and soft serve in over 60 flavors and fun concoctions! They make a pretty good lime rickey too!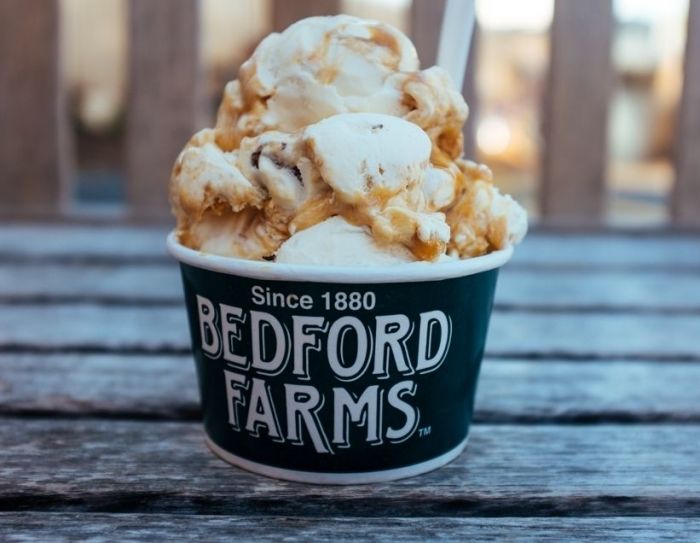 Crescent Ridge Dairy Bar - Sharon
Crescent Ridge Dairy Bar features 50-year-old family ice cream recipes handed down since 1932. Popular flavors include chocolate ripple, S'mores, orange pineapple, peppermint stick, black raspberry and mint chocolate chip.
Crescent Ridge is open year-round and boasts a lovely atmosphere with farm land and the magic of summer at a local New England ice cream stand with fresh air, cows in the field, the twinkling dairy bar lights as people enjoy ice cream at picnic tables.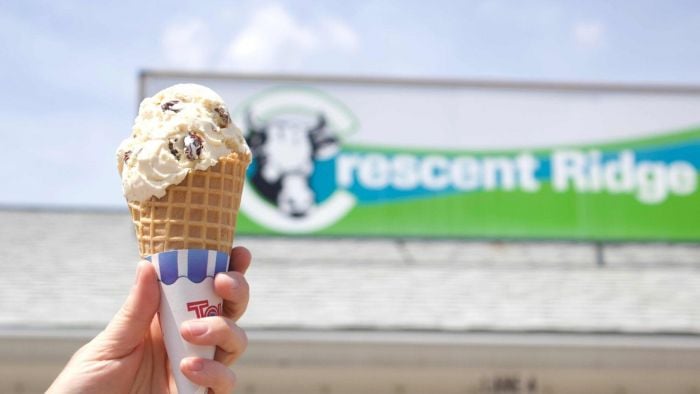 Dairy Joy - Weston
An old-fashioned roadside ice cream stand that has it all, from old picnic tables and humming fluorescent lights to greasy hot dogs and hamburgers...and, lest we forget, ice cream! Dairy Joy scoops up traditional ice cream cones, soft serve & banana boats.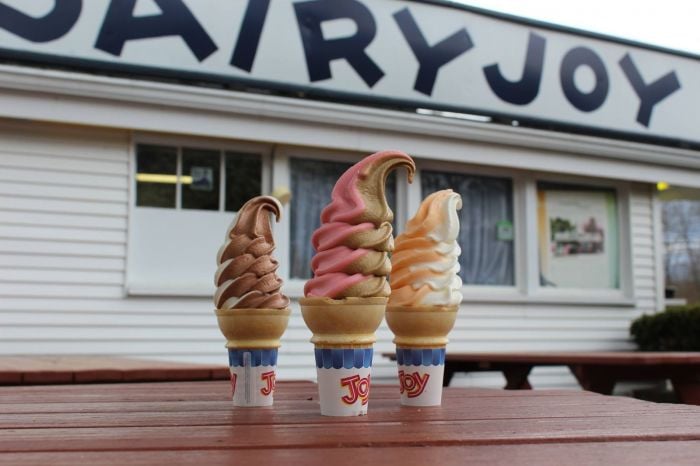 Mad Willies - Framingham
Mad Willie's opened in 2006 in Framingham Centre and has been a local favorite ever since! Tons of flavors, very creamy ice cream, and friendly staff. Featuring Richardson's ice cream. Richie's Italian ice, fruit smoothies and over 70+ flavors of frozen yogurt mixed to order.
They also make their own ice cream cakes, pies and cup cakes as well as Ice cream cookie sandwiches; and hand packed pints and quarts.
You can also opt for Lobster rolls, Willow tree chicken salad, Boars head hot dogs and chili dogs, soups and chowders.

The Daily Scoop - Stoneham
The Daily Scoop is a neighborhood ice cream parlor featuring old fashioned ice creams and ice cream cakes as well as a variety of candies, slush and extras. They offer a daily selection of over 60 flavors from the famously delicious Richardson's Ice Cream Company. In addition to favorite flavors, be sure to check out their seasonal delights.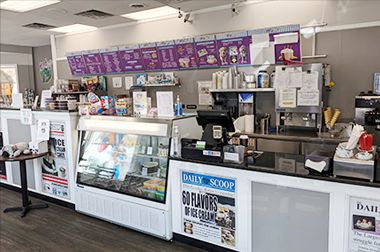 photo courtesy of The Daily Scoop
Erickson's Dairy & Ice Cream - Maynard
Great flavors and the wonderful, creamy, dense farm-stand texture (i.e., no air whipped into it) are the standard fare at Erickson's Dairy & Ice Cream. Choose from cones, sundaes (often using fresh picked local fruit for amazing raspberry or peach sundaes), shakes - all with the most decadent fresh whipped cream.
Bonus points: Erikson's also does one thing that many places neglect these days - they actually pack ice cream into the cone, and don't merely drop a scoop on the top.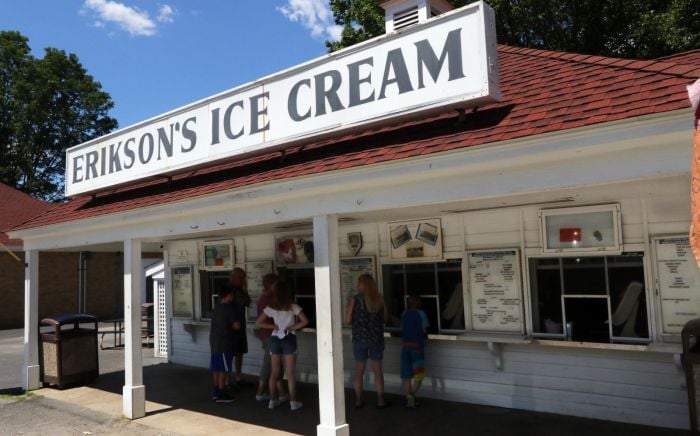 Kimball Farm Ice Cream - Westford, Carlisle, Lancaster, MA
Famous for its ice cream, great value, approximately 40 terrific flavors and long lines, Kimball Farm (established in 1939) is just as good as ever. Favorite flavors include raspberry chocolate chip, cherry vanilla chip, and Heavenly Hash. The enormous 'Kimball Special' includes your choice of three flavors, bananas and all the toppings.
The flagship Westford location features an outdoor restaurant with local seafood, a country store, mini golf, gas powered bumper boats, batting cages, arcades, a driving range, zip lines, seasonal live music and animal displays. It's also a popular venue for corporate outings.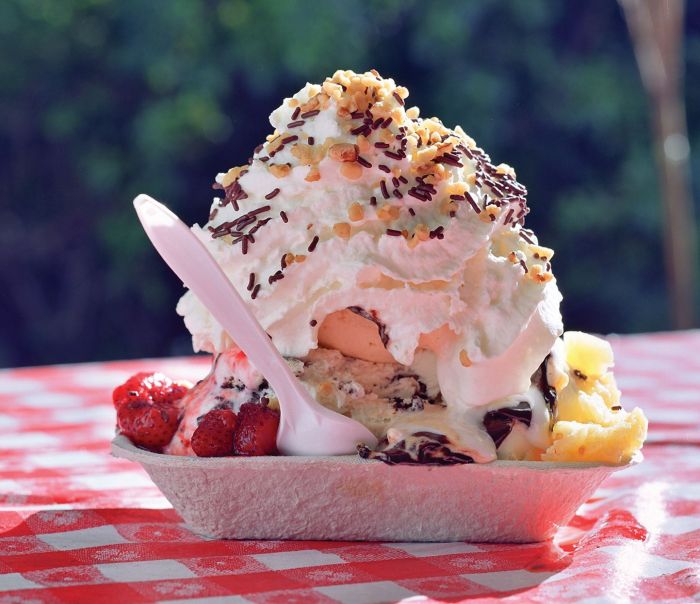 Rancatore's Ice Cream & Yogurt - Belmont, Lexington
A great ice cream place that offers over 30 different flavors in cups, cones, as well as sundaes, frappes, blended drinks, hot drinks, signature hot chocolate and more!
Hot chocolates are generally only available during the winter months and include flavors such as, Peppermint and cookies and cream! Come join us and pick up a warm cup of exciting hot chocolate!
Rancatore's Ice Cream & Yogurt is a true neighborhood joint, where you're sure to run into all the kids you know in town - they even offer homemade ice cream cakes you can order for any occasion.
Richardson's Ice Cream - Middleton
Enjoy flavors like Purple Cow indoors in the spotless, all-season dining room, or on the outdoor patio with waterfalls. And don't forget a gallon of milk to take home. The Richardsons have been farming for over three centuries, but today's farm includes miniature golf courses, batting cages and driving range. You can also enjoy Richardson's Ice Cream at Jordan's Furniture, Reading.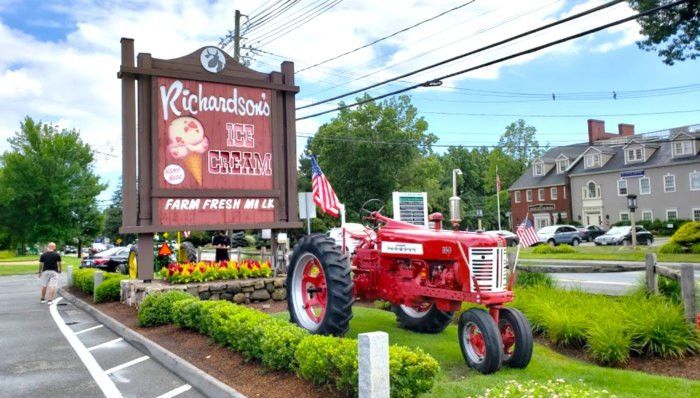 photo credit Silvia Wagner


Socs Ice Cream - Saugus
Made on the PREMISES daily, Socs Ice Cream features 32 flavors of small batch ice cream and frozen yogurt . Smell the waffle cones while they are being made, they taste incredible. Soft serve vanilla and chocolate are extra creamy - try it in a Stacker. Cool down with their homemade slush, it's the best around! Plenty of parking and outdoor seating are available.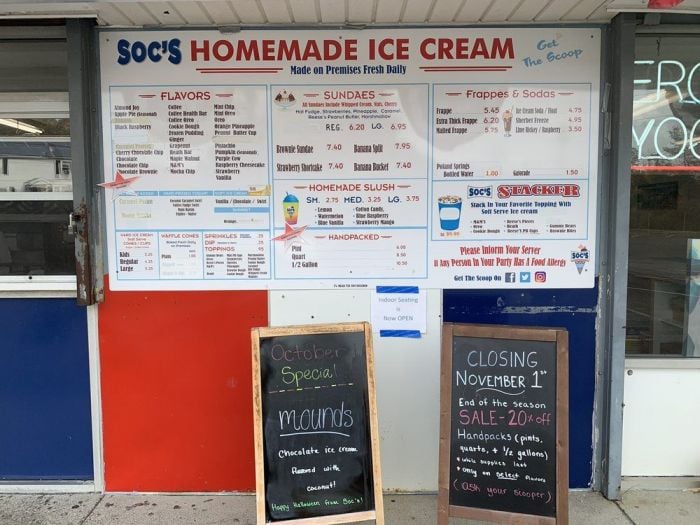 TC Scoops - Medway
TC Scoops is a wonderful ice cream parlor in Medway features regular ice cream, sherbert, frozen yogurt and No Sugar Added ice cream. Stop by soon to enjoy their delicious ice cream. Gluten-free sugar & wafer cones are available here!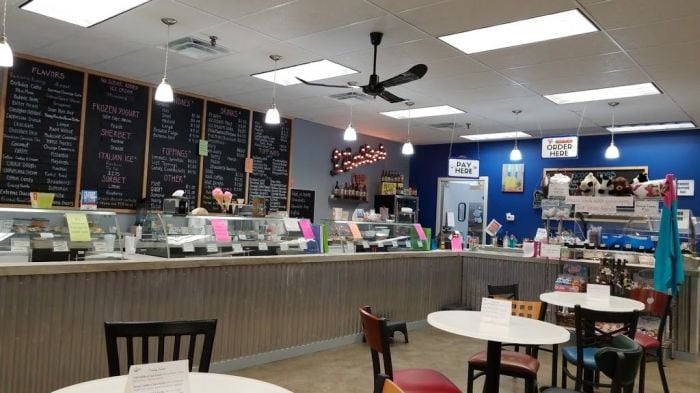 White Farms Homemade Ice Cream - Ipswich
Established in 1953, White Farms Homemade Ice Cream has been a destination for ice cream lovers for over half a century! Known to many as 'the place with the cow on the roof'; they offer over 60 hard ice cream flavors, including frozen yogurt, so there is definitely a flavor here for everyone to indulge in!
Their list of flavors contains old time favorites like Chocolate Chip and Strawberry and more creative flavors like 'Caramel Cow' and 'Outrageous'. You can also enjoy their various soft serve flavors, ice cream sundaes, frappes, the list goes on and on!

You can find more great places to get ice cream in Boston in our comprehensive list. Any day is a good day to eat ice cream - discover a new place to enjoy some today! Not to be overlooked, you can also find a number of Ben & Jerry's shops throughout the Boston Metro area as well.
More Ideas for Summer Fun!
Find Fun Things to Do on our events calendar during the Summer in Boston. And since summer is a great time to be outside, check out our guide to Boston outdoor activities, featuring lots of cool places to enjoy a beautiful summer day. And on the occasion of a rainy day in Boston - here are some ideas for indoor things to do until the sun returns.
Our specialty is helping people find fun things to do in Boston with kids - so we've got all sorts of resources on hand to help you do just that.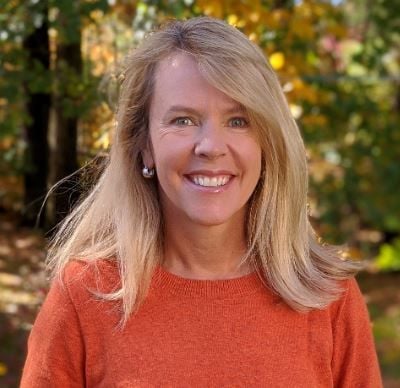 ~~~
Stacey Sao has been the Managing Director of the family-friendly events and activities website, BostonCentral for over 20 years. She continues to enjoy discovering and exploring new places to visit in the Greater Boston area.