How to Get to Gillette Stadium from Boston
Patriot Train, Public Transportation Options, & More Ways to Travel to Gillette Stadium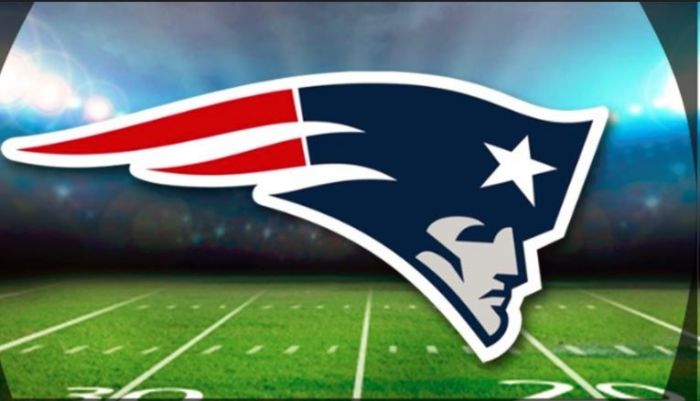 How to Get to Gillette Stadium from Boston

Patriot Train, Public Transportation Options, & More Ways to Travel to Gillette Stadium
If you want to get to Gillette Stadium from Boston without driving your own car, there are several options to consider, including public transportation.
However, your choice will depend on the event you plan to attend; Patriots Home Games vs. popular Concerts or other sporting events.
If you're going to a New England Patriots game, you can take the Gillette Stadium train (usually called the Patriot Train) directly to Patriot Place in Foxboro, where the stadium is located.

However if you are attending a concert, a New England Revolution game, or even just shopping next door at Patriot Place, getting to Gillette Stadium by train requires a little more creativity.
If you've ever driven back to Boston after a game or concert and spent hours on the clogged highway, you'll understand the appeal of taking the train to Gillette Stadium.
Even though the stadium located in Foxboro Massachusetts is only 22 miles south of the city, the drive back can take forever because of how the traffic gridlocks and bottlenecks around the parking lots and on Route 1.
Read on to find the best transportation options to get to Gillette Stadium from Boston - and back - based on each type of event.

Recently Gillette stadium has been offering train service for select concerts, which has proven to be a popular option. Check the MBTA website for specific information.
How to Take the Patriot Train to Gillette Stadium

MBTA's Gillette Stadium Train (locally known as the Patriot Train to Gillette) provides Boston service from Boston's South Station, Back Bay Station, and Dedham Corporate Station to the stadium on Preseason and Regular Season home game days.
In recent years, the service has also been providing service to sold out concerts like Elton John, Taylor Swift and Ed Sheeran to name just a few.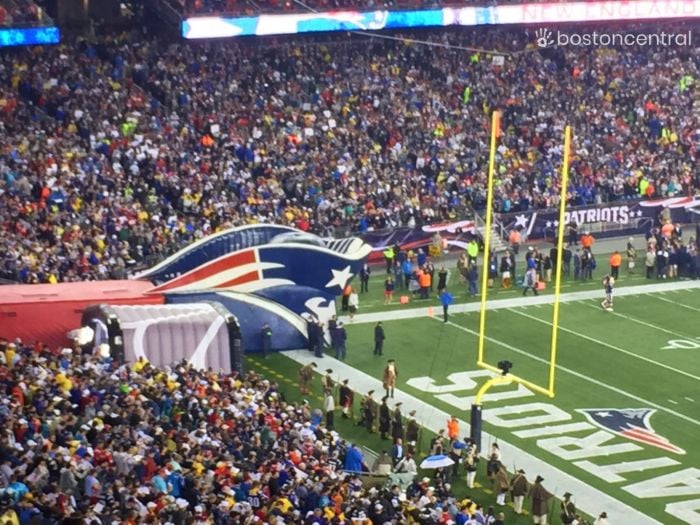 If you're coming to Gillette from the south, you can also catch a Gillette-bound Patriot Train at TF Green Airport (with additional stops in Providence, South Attleboro, and Mansfield).
You can purchase round trip tickets on the MBTA App, or right at the stations - just go to the Commuter Rail (MBCR ticket) window. (Important Note: Regular commuter rail tickets or passes are not valid for the Gillette Stadium Train).
Kids Ride Free!
*Children 11 and under who are accompanied by a paying adult, ride the MBTA for free. Up to 2 children per adult are allowed.
Patriots Train tickets generally become available 1 week before each game. You can buy them in advance at South Station, North Station, and Back Bay Station, and this is highly recommended. On Game Days, you can also buy them at the Dedham Corporate Station.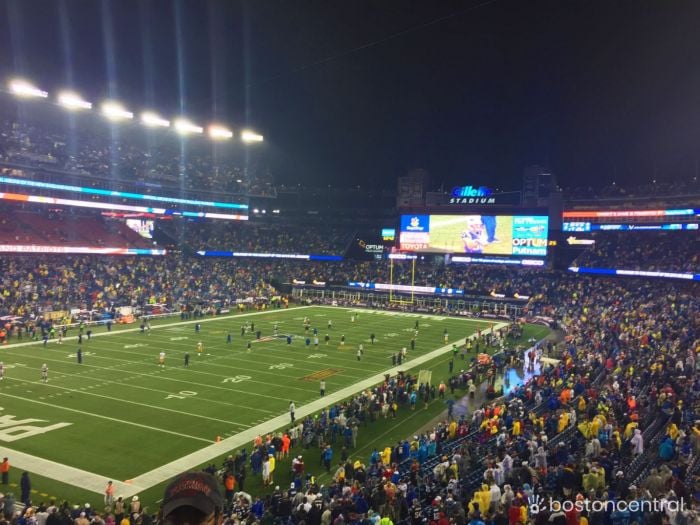 Tickets remain available until they're sold out, or until 15 minutes before departure. Even though the MBTA has increased the train's capacity over time, the tickets still sell out quickly... so buy in advance, and definitely have a "Plan B" in the wings for getting to the stadium if you can't acquire Patriots Train tickets.
Patriot Train Schedule
You can find the Patriot Train schedule on MBTA's website. The round trip price is about $20 - making the Patriot Train the cheapest way to get to Gillette Stadium from Boston. (The fare is always subject to change - so verify on the MBTA website.)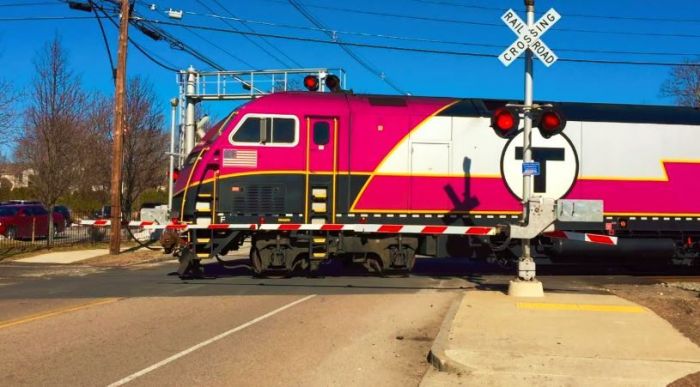 The Patriot Train is scheduled to get you to the stadium about 75 minutes before kickoff. The Patriots train departs Gillette 30 minutes after the game (or other event) ends.
As with most public transportation options, occasionally the train experiences delays . . . Nonetheless, the train is definitely still faster, cheaper, and more predictable than getting there, parking, and getting back by car.

Parking at Gillette Stadium
While parking for New England Revolution games is free at Gillette stadium; parking for Patriots Games and Concerts is NOT free. There are also paid parking options outside of Gillette Stadium along Route 1.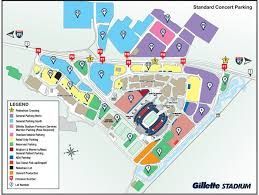 Uber / Lift to Gillette Stadium

Gillette Stadium does have a designated Uber pick-up lot for all events at Gillette Stadium and off-season, making it a more streamlined process to access your ride. The designated uber pick up area is Lot 15, Bass Pro Drive, Foxborough.
Drivers generally start arriving about midway through the 4th quarter and are parked in specific spaces. Once you schedule a pickup, your driver will contact you indicating the exact parking space that he/she is waiting.


Getting to Concerts & other Events at Gillette Stadium
Getting to Gillette Stadium from Boston by public transportation for other events such as New England Revolution games is trickier and potentially a lot more expensive, but still a feasible option.
First, while rare, it's always worth checking to see if a "Patriot Train" equivalent will be scheduled by MBTA. For high-profile soccer matches, for example, MBTA sometimes schedules a special Soccer Train from South Station/Back Bay direct to Gillette - same for some of the biggest concerts.
If there's no direct train service, a relatively easy and inexpensive option is to take Boston's MBTA Commuter Rail's Franklin Line from South Station in Boston to the Walpole station, just a few miles away. (If you're coming from Providence, the Mansfield station is the closest).
From the station, you can just take an uber or a taxi to Gillette Stadium, and then back to the station after the event. Uber /Lift are popular choices if you have the smartphone app, or you can call the local cab company, Foxfield Taxi - 508-543-2828.
Finally, if you're staying at one of the popular hotels near Gillette Stadium, call your hotel and ask if they provide shuttle service to Gillette for the event.


Luxury Coach Transportation
Another option for getting to games and concerts at Gillette is to reserve space on Boston Common Coach, which will pick you up at Boston Common (corner of Boylston and Charles Streets) right before the entrance to the Boston Common Garage.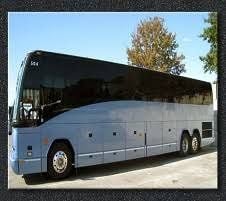 Coolers for tailgating, restrooms, and TVs with DVD players are just a few of the perks and amenities you'll find available for your use onboard.
Check Boston Common Coach's website for schedules, fares, and reservation information.
Boston Common Coach also offers service from Boston to Wrentham Outlets and to Xfinity Center.
For more ideas for family fun, visit our popular things to do in Boston guide to find fun things to do all year long. For a daily view of what's going on in Boston - visit our Boston Events Calendar any time.
~~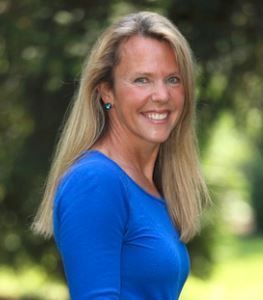 Stacey Sao has been the Managing Director of the family-friendly events and activities website, BostonCentral for almost 20 years. She continues to enjoy discovering and exploring new places to visit in the Greater Boston area.