Best Farmer's Markets in Boston
Where to find a farmer's market in Boston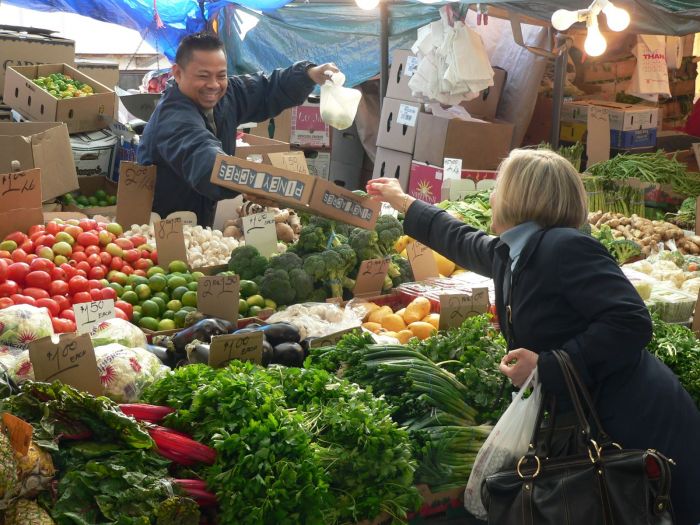 Boston Farmer's Markets
Grab your reusable totes or baskets and meander around these top seasonal Boston community markets. From Spring to late Fall, eager shoppers can find scores of markets throughout Boston selling fresh produce, locally made cheeses and even some unusual culinary curiosities.
You can also find bouquets of pretty flowers, handmade gifts, and crafts created by members of the Boston community.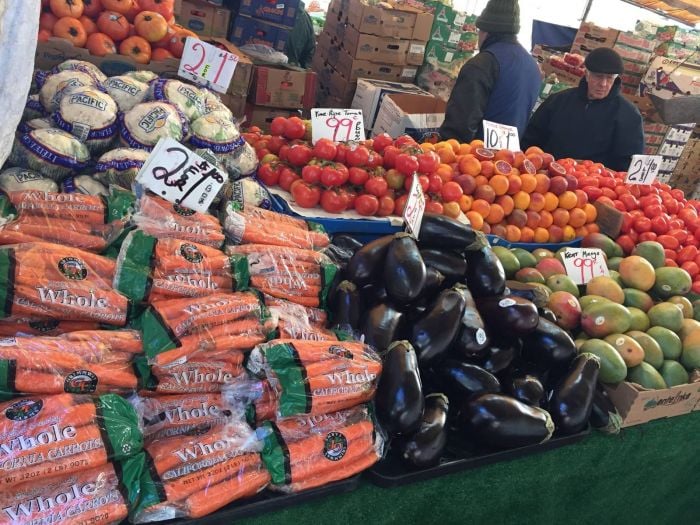 From the small, locally-owned stands to the flurry of excitement of the larger, more lively markets with extensive selections and rows of local growers, "good eats" are always just around the corner in Boston.
When it comes to fresh and locally made and sourced food, a Boston farmer's market is the place to go for fabulous food finds for everyone in the family.
Haymarket Boston
Stock your cupboards with local produce and other delicious tidbits from the Boston Haymarket. Experience the hustle and bustle of Boston's famous outdoor market, and enjoy shopping from a wide array of vendors who carry everything from fruits and vegetable to sugarcane to freshly caught fish.
Get fabulous deals and great quality products at the Haymarket's beautiful and varied market for fresh produce and farm products right in Boston's historic district!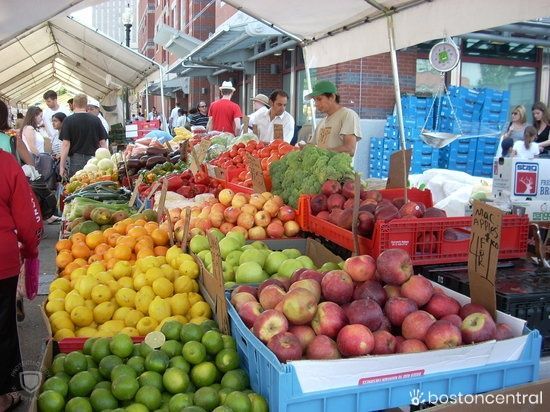 photo credit: BostonCentral
Boston Public Market
Just around the corner, Boston Public Market is an indoor, year-round marketplace featuring over 30 New England artisans, vendors and food producers under one roof offering fresh foods, prepared meals, crafts, and specialty items. The market is open 7 days a week and provides a large open space full of a wide variety of delicious goods.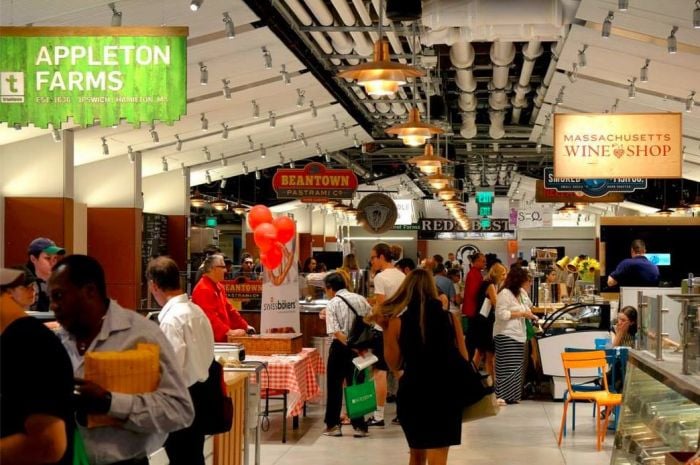 Boston Public Market at Dewey Square is a seasonal open-air market on the Greenway (right across from South Station). The market operates every Thursday from 11:00am to 4:00pm from June - November, offering farm-fresh produce, baked goods, specialty items, and more each week!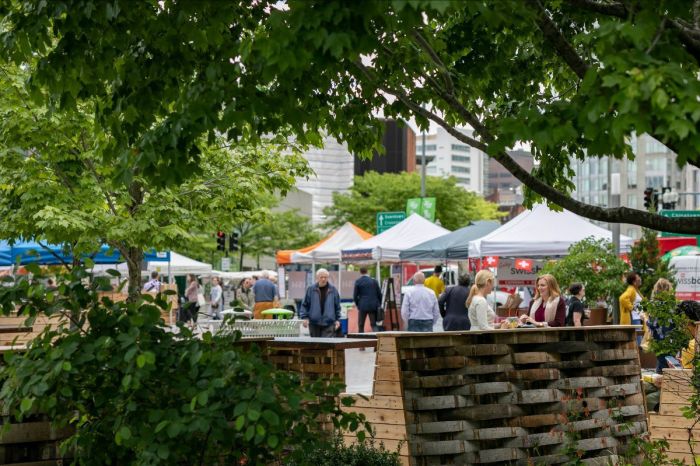 photo courtesy of The Greenway Conservancy


Natick Farmer's Market
Find the perfect home-grown ingredients at Natick Farmer's Market which is always in season! Visit year-round, and fill your sack with organic meats, lamb and poultry, breads, sauces, desserts, organic eggs, coffee, teas, Mediterranean foods, cheeses, pasta, bagels and more!
Follow the music tothe Natick Common, or across the street at the Common Street Spirituality Center for the freshest bargains in Boston. The Market is open every Saturday from 9 am to 1 pm. Rain, snow, or shine.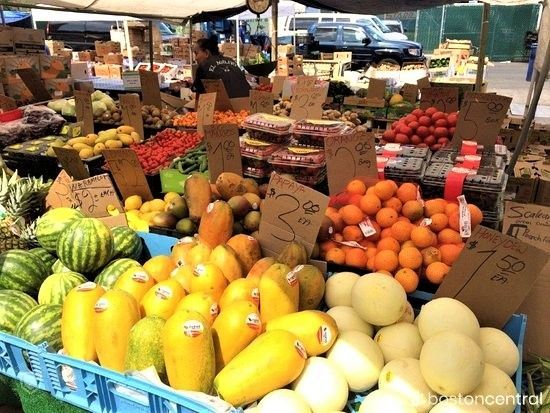 Central Square Farmers Market
This Cambridge market pops up in the HMart parking lot at 76 Bishop Drive every Monday through November from Noon - 6:00pm. Popular vendors include Valicenti Pasta Farm, C& C Lobster & Fish, and Mahalab Bakery among others.
Roslindale Village Farmer's Market
Join the true-communtiy event of the Roslindale Village Farmer's Market, Roslindale. Bring the whole family and enjoy free children's activities and live music every week! Find an abundant variety of fresh, local assortments from delectable produce to bagels, and Mediterranean Foods!
Visit the market, every Saturday from the first Saturday in June through the month of November in Adams Park. Recently named to Boston's A-List as best in the City, the Market hosts over 3000 visitors weekly.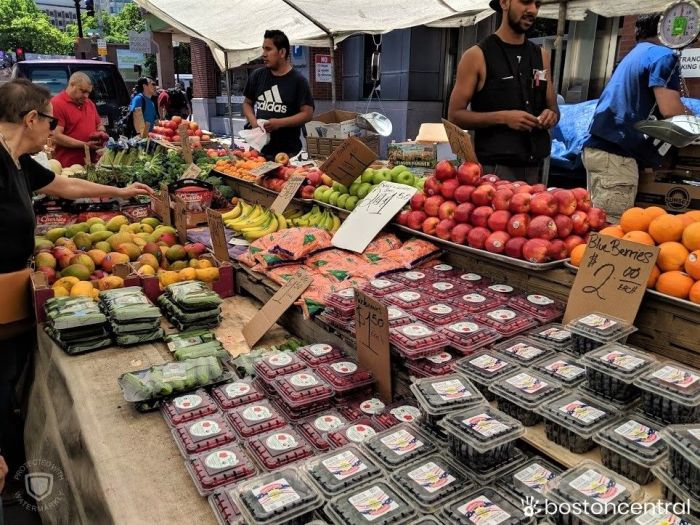 Marlborough Farmer's Market
Enjoy live music, crafts and stories, as well as baked goods, gourmet delicesies, and fresh home-grown fruits and vegetables at Marlborough Farmer's Market Times pent at the farmers market will entertain your entire family!
Mission Hill Farmers Markets at Roxbury Crossing
Located at 1420 Tremont Street, this market is open on Tuesdays and Fridays from June - November from 11:00am - 7:00pm.
South Boston Farmers Market
Located at 446 West Broadway, in South Boston, this market it open on Mondays from June - October from Noon - 6:00pm.
Copley Square Farmer's Market
Seek out the freshest ingredients cultivated and created in the Boston area at the Copley Square Farmers Market. Fill your market baskets with baked goods, gourmet delights, and home-grown fruits and vegetables at every turn. Peruse the fresh samples of jams, honey or cakes for a fun to tasting adventure. Then be sure to stock up the pantry with all of your favorites!
Bow Market at Union Square
Bow Market turns into an outdoor grocery store on Wednesdays and Sundays from 9:00am - 1:00pm. Resident vendors like Hooked Fish Shop, Rebel Rebel Wine Bar and Picnic & Pantry set up shop outside for pre-scheduled touchless shopping.
Watertown farmer's Market
Get your produce straight from the source at Watertown Farmers Market. Arriveevery Thursday afternoon to the weekly farmers market in Watertown! Meander through the fresh, local market featuring Massachusetts grown vegetables, fruit, meat, eggs, fish, and locally-made specialty foods.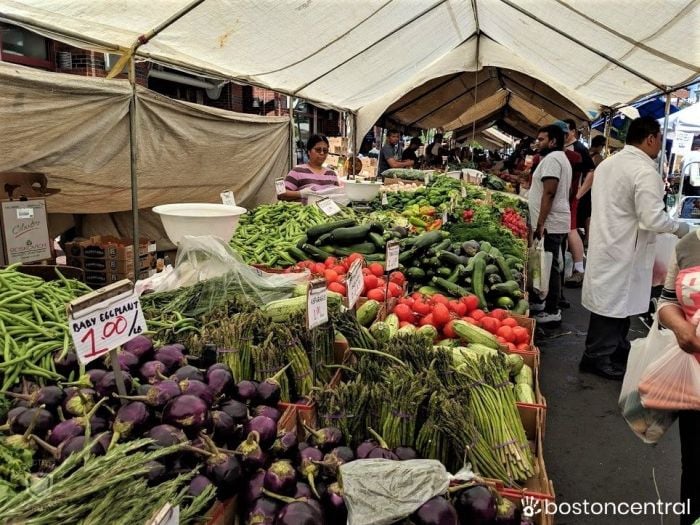 Hudson Farmer's Market
Weave your way through the Hudson Farmer's Market, on your quest for freshness and quality. Bring home the makings for a fresh, locally-grown meal or grab a snack, straight from the farm to the table.
In addition to abundant fruits and vegetables, the market offers locally sourced meat, cheese, milk, eggs, wine, pasta, soap, honey, greeting cards, preserves, pickles, and sweet and savory baked goods.
Downtown Providence Farmer's Markets
Carry your market basket to the Downtown Providence Farmer's Markets in Rhode Island forripe-from-the-vine vegetables and freshly-plucked fruits. Find the market n the sidewalk at Kennedy Plaza along Burnside Park, and discover a diversity of farm to table foods that are certain to entice every buyer's palate.
Whether you live in the city or suburbs, a Massachusetts farmers' market it is easy to Find a MA Farmer's Market Near You. In addition, you can find all sorts of fun Boston events for the entire family by subscribing to the BostonCentral Weekly Events Newsletter.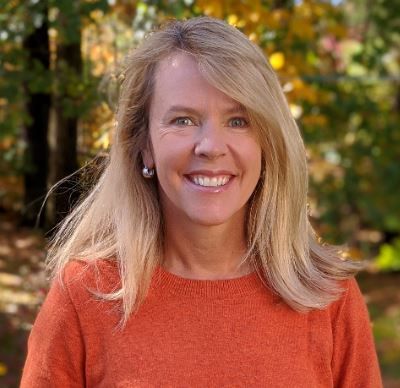 Stacey Sao has been the Managing Director of the family-friendly events and activities website, BostonCentral for over 20 years. She continues to enjoy discovering and exploring new places to visit in the Greater Boston area.